Local
A Thrilling Staycation at Al Forsan International Sports Resort in Abu Dhabi
A sporty break, just an hour away from Dubai!
For most people, the word 'staycation' would mean a long drive away from Dubai, preferably in the mountains or by the sea, to get that proper vacation vibe without having to move away from the city. So a visit to say, Fujairah or Ras Al Khaimah would qualify as a bonafide staycation if you are a Dubai resident. But interestingly, Abu Dhabi, just at an hour's drive away, can spring forth quite a few surprises as well. Indeed, an 'Abu Dhabi day out' isn't exactly a bad idea if you have done everything there is to be done in Dubai and want a change of scene over a weekend.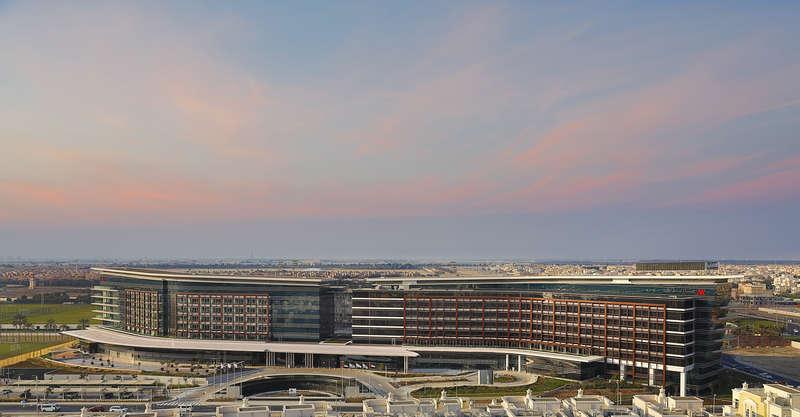 The Facade
Of late, the Al Forsan International Sports Resort has come up as a world class avenue, especially if you are the sporty kind. Equestrian facilities, wakeboarding, go-karting, pistol shooting… you name it and you have it here. So here's a suggestion – ignore the searing summer heat and sweat it out at Al Forsan for a fun, 'games and thrills' weekend, instead of the regular brunch-movie-shopping jaunt you would normally indulge in. And for that touch of luxury and relaxation to an action-packed day (after all, can you do anything in the UAE with a hint of the luxe element?), stay at the lavish Marriott Hotel Al Forsan, a five star property located right in the heart of Al Forsan. Overlooking the many sporting arenas, this is just the right mix of luxury and activity you need for a quick rejuvenation.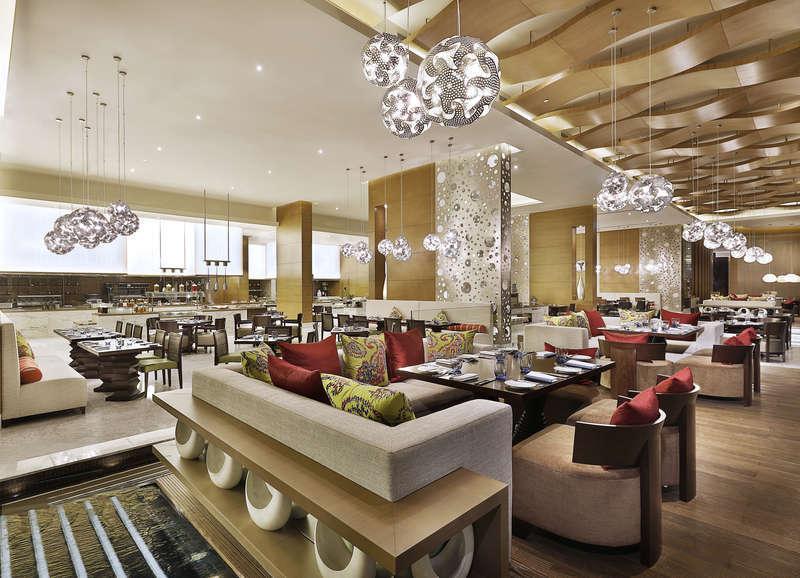 Redefining luxury at Al Forsan
There is enough to keep both, the thrill seeker and the leisure traveler, happy. With 400 well-appointed rooms, chic décor, some seriously good restaurants and a fabulous spa, the Marriott Hotel Al Forsan is quite a holistic destination for a break even if the landscape leading to it is as dry and arid as they can get. It is to the credit of the design and amenities at the property, therefore, that you feel cocooned in a comfort zone despite being away from the sea and the city.  
Choose a room that has a private balcony and you can get expansive views of the wakeboarding area, the Equestrian centre, the mini soccer field, and beyond it, the glittering lights of Abu Dhabi. Sit on the lavish balcony, feel the breeze, sip a drink and cheer for the soccer enthusiasts giving it their best on the field… believe it or not, you actually feel refreshed. Better still, just join them on ground or splash about in the hotel's large pool for an invigorating workout session.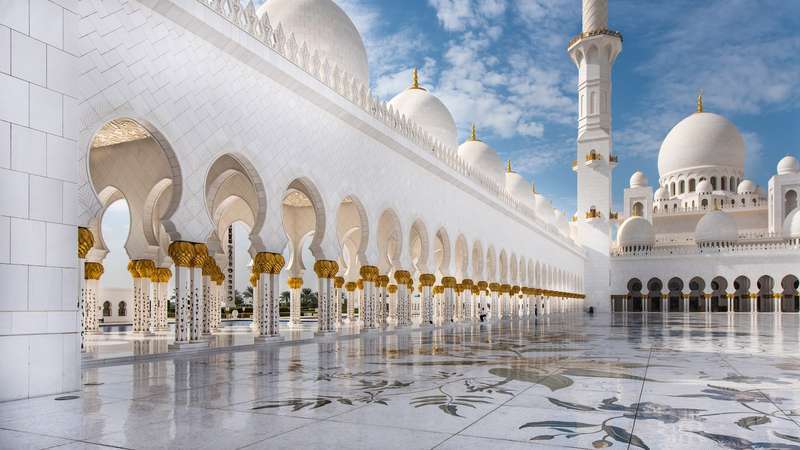 The Awe-inspiring Sheikh Zayed Mosque
And once you are tired of all the fun and games, give the impressive dining options a try. The best among the lot is the steakhouse The Grill with its glamorous interiors and fantastic menu comprising the freshest cuts. Great conversation with chef de cuisine Aytekin Ergun is a bonus. A particular recommendation includes the BBQ beef short rib, one of the best you will have. The all-day diner Khayal with its awesome interiors and absolutely delightful breakfast selection and a fun brunch comes a close second.
What next? A relaxing session at the spa of course with its elaborate choices of massages and facials! All ingredients for a complete and total break from routine!
Simply put, there's great food, a chilled out, luxurious air, and lots of fun things to do in a day – if that does not count for an ideal staycation, what does? 
In And Around
You may have done this before but the fun of a staycation is to behave like a tourist in your own city. At a short distance from the hotel, therefore, are the must-do Abu Dhabi things that will make it feel like a complete break. Here is a short list of all that you can indulge in....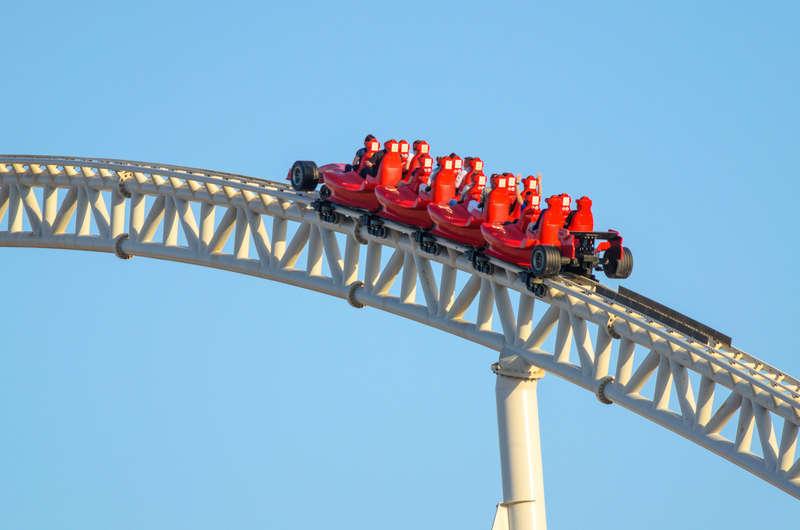 Rides at Ferrari World
Visit the Yas Island, and enjoy the exhilarating rides at Ferrari World and Yas Waterword
Go to Yas Marina, as well as Masdar City and the Exhibition Centre
Take a trip again to the always awe-inspiring Sheikh Zayed Mosque – it's a sight you never get bored of.