Bollywood News
A Peek Into the Fascinating Journey of Hema Malini Through the Eyes of her Biographer
Author Ram Kamal Mukherjee captures the true essence of the eternal dream girl
In a career spanning over five decades, Hema Malini has captured the collective imagination of a sub-continent with her beauty, blockbuster films, TV shows and political activities. Her eventful life has seen controversies, accolades, tragedies and great achievements and it is this mesmerising journey that has been captured by journalist, TV producer and writer Ram Kamal Mukherjee in his biography Hema Malini: Beyond The Dreamgirl.  The book has travelled far and wide since it released (it was launched in the UAE last year) and has even fetched the Best Author award to Mukherjee at the Rajasthan International Film Festival last month. 
Here is an excerpt from the biography…
Over the years, the Hindi film industry has seen its fair share of popular on-screen couples, but none have come close to the kind of saleability Hema and Dharmendra garnered in their heyday. Decades after the two stopped working together, their popularity remains hard to beat. Of the twenty-eight films they did together, sixteen were hits. If you are into number crunching, the earnings translate into a whopping Rs 7,36,04,88,423. For all that has been said and written about the legendary Raj Kapoor–Nargis pairing, their success rate is estimated at nine out of fifteen films and the monetary benefit stands at nearly half of that of Hema and Dharmendra's.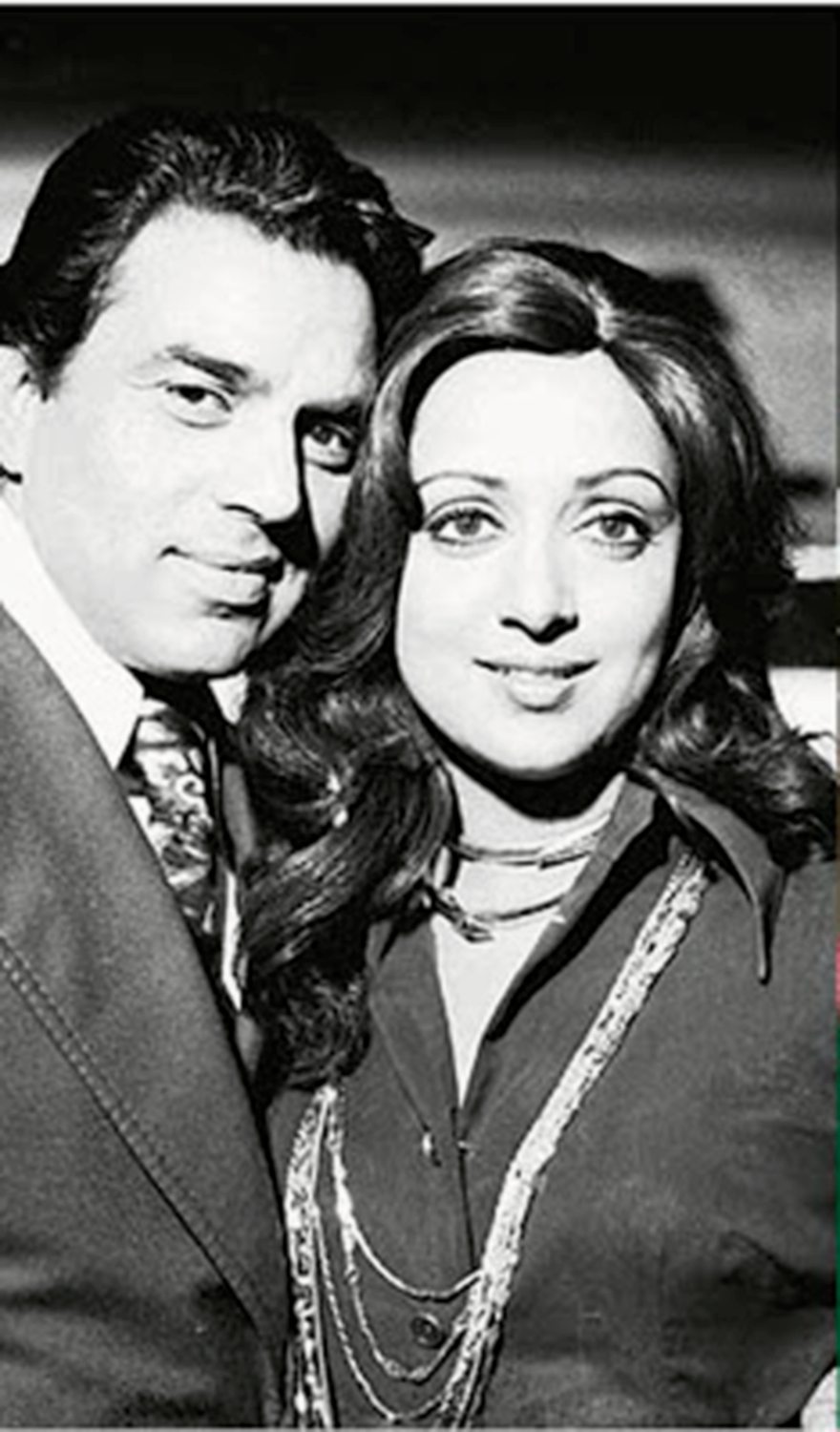 After marriage, Hema's on-screen avatar went through a metamorphosis. Deliberate or not, the transition seemed seamless. Hema was one of the earliest actors to bag such a high number of women-centric films – twenty, to be precise. Film scripts and dialogues were written keeping her specifically in mind, a considerable feat in an industry obsessed with its male stars. When top stars like Dev Anand and Rajesh Khanna hit a rough patch in the 1970s, it was their films opposite Hema Malini, Amir Garib (1974) in the case of Dev Anand and Prem Nagar (1974) with Rajesh Khanna, that boosted their careers.
Author Ram Kamal Mukherjee speaks to us about his book..
How did your association with Hema Malini begin?
It began way back in 1999 when I joined The Asian Age, and I would often interview her for Movie Age, a film supplement.
When and why did you decide to write her biography?
Two years ago, after seeing her dedication towards dance, politics, music and family, I felt I should write a book that will feature all elements of her personal and professional journey. Hemaji was not very keen on having another book on her but I explained how I would treat the book and then she agreed.
What is it about her that, in your opinion, sets her apart from her contemporaries?
I think she is unique. I can't think of any of her contemporaries who have ventured into various aspects of creative skills, apart from acting and production. Be it Rakhee, Sharmila Tagore, Jaya Bhadhuri, Reena Roy, Mumtaz, Rekha, Moushumi Chatterjee, Jaya Prada or even Sri Devi, no one worked for 50 years the way Hemaji did. None of them ventured into television as director. She made short films, feature films, hosted shows, regularly performs on stage, works for her constituency and recently released three music albums in Hindi. Hemaji is truly versatile.
Can you share any anecdote that touched you the most personally?
While writing this book, she shared a lot about her personal journey and struggles. There are certain stories which I didn't want to include and hurt anyone's sentiment.  I wasn't being untrue to my job but I had to be true to my subject. I have realized that Hemaji is an extremely positive person, she doesn't like negativity. I guess the book reflects that aspect.
How honest do you think stars are when it comes to revealing controversial aspects of their life?
With Hemaji it was simple. She would always answer all my questions and would never mince words. She had had her share of controversies, which she addressed very gracefully. At her age, and given the kind of personality that she is, she could have easily ducked questions but she didn't. Once you read the book, you will know what I mean.
Which other actor/actress would you like to write a biography of, if given the opportunity?
I am already writing another biography. But I am under contract not to talk about it. I would love to write a biography on Kangana Ranaut, because she will definitely make for an interesting story. Among male actors, it has to be Akshay Kumar.