Celebrities
9 Amazing Netflix Christmas 2019 Movies: All Netflix Originals Releasing on the Platform Starting November
Netflix Christmas 2019 Movies: Netflix will be releasing a Christmas special starting November for every week, leading up to the eve of Christmas Netflix Original Christmas Movies
People all over the world are currently busy with the Halloween season but as soon as it draws to a close, they'll be gearing up for the festive winter. With Christmas just a few weeks away, it's time for everyone to get into the holiday spirit and this time around, you won't have to wait till December 25 to enjoy the celebrations. Throughout time, Christmas films have always proved to be fun and entertaining, usually releasing on the Christmas weekend or closer to it. But this time around, people can get a head start to the celebrations as Netflix plans to release one Christmas original every week starting November to Christmas. 
Here are all the films and series you can start binging beginning next month:
1. Holiday In The Wild - November 1, 2019
Starring Kristin Davis of Sex and the City fame, the film shows a wife who tries to take the edge off of her son's departure for college with a romantic trip with her husband. Oddly enough, her husband decides to leave her at that exact instance as Kristin, who plays, Kate, sets out for an African safari all by herself. But thanks to some animal rescues and a handsome pilot essayed by Rob Lowe, Kate's new found singlehood will have a lot to keep her busy in this holiday movie.
2. Let it Snow - November 8, 2019

The Fault in Our Stars author John Green along with Maureen Johnson, and Lauren Myracle has put together an impressive set of stories that see a cast of teenage characters finding love, friendship and happiness in one snowy night. Based on the book of the same name, the film will star Kiernan Shipka of Chilling Adventures of Sabrina, Jacob Batalon and Shameik Moore from Spider-Man.
3. Klaus - November 15, 2019
The legend of Santa Claus has been altered throughout time and this time around, it's about to get revamped yet another time. Klaus reimagines the story of the beloved holiday figure in an animated comedy with a big heart. In this version, Klaus is a lonely carpenter who teams up with postal cadet named Jesper to bring holiday magic to a village that's not celebrating the Christmas spirit. It's a film that is bound to give both, kids and adults, a new angle on a very classic tale.
4. The Knight Before Christmas - November 21, 2019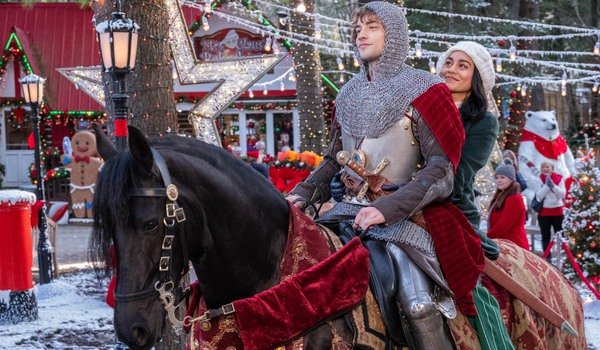 After starring in last year's hit Netflix original The Christmas Switch, Vaneesa Hudgens will be back to the streaming platform with this year's The Knight Before Christmas. Vaneesa plays Brooke in the film, a science teacher who's about to meet a guy from out of town. But the out of town bit has a twist. The boy is a time travelling knight from the medieval era. And like all Christmas films, Brooke will try to send him back to his time but as fate of the Christmas miracle would have it, you already know how the events will unfold.
5. Holiday Rush - November 28, 2019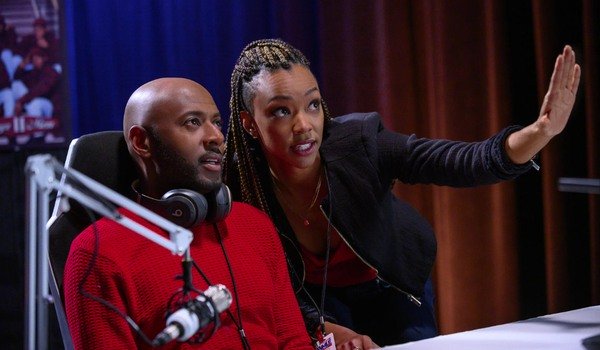 Now, no one would like to lose their job during the holiday season, would they? But that's what happens in Holiday Rush as a  popular NYC radio DJ is asked to go off the air for good, which happens to be around the same time his kids are looking to get everything on their Christmas lists. But in an effort to get a job, the father and his family need to show that they live simple lives. Will they be able to do that? Find out next month!
6. A Christmas Prince: The Royal Baby - December 5, 2019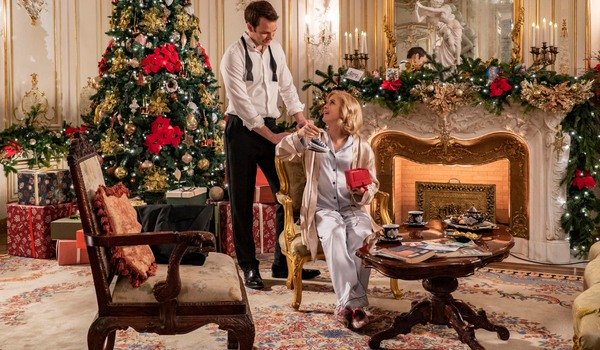 If you're one of those people who watched A Christmas Prince and A Christmas Prince: The Royal Wedding, you're in for some fun. The film will not only follow the king and queen trying to restore peace with a foreign country, but if they fail, a curse will fall upon Aldovia. It will all come down to a missing 600-year-old treaty and a midnight deadline, making the upcoming film much more of a fairytale.
7. Home for Christmas - To be announced

This show based around the holiday season will see Johanne hunting for a partner to take home for Christmas so she doesn't  have to spend the holidays alone with her family. So expect a lot of family drama and emotion as the series stars Ida Elise Broch, Felix Sandman, Kingsford Sayor and Mads Sjøgård Pettersen.
8. Holiday Secrets: Miniseries - To be announced

Starring Corinna Harfouch, Christiane Paul, Svenja Jung, and Leonie Benesch, this series will tell the story of three very different women who face challenges in love and life and struggle with choices about freedom and sacrifice over the span of almost a hundred years. It touches up on the spirit and invisible essence that is passed on to generations as these women share their stories, each set in a different time.
9. Stranger Things Christmas Special - Not confirmed

Fans' favourite Stranger Things often premiers during the summer season. But in a behind the scenes footage, that was not featured in the last season, there was Christmas lights set up. Does this mean there could be a Christmas special of the Stranger Things? We'll have to wait to find out. But we really hope the gang of Eleven, Mike, Lucas, Nancy, Jonathan, Steve, Dustin, Will and Max return just in time for the holiday season. Or who knows if it's a romantic spin off between Joyce and Jim Hopper before the latter disappears into thin air.