Bollywood News
7 Years Later, Aamir Khan and Kiran Rao Engage in PDA in Front of Media
The otherwise reserved superstar surprised everyone on his birthday!
Aamir Khan is the typical reticent Bollywood star who doesn't show out his emotions in public. However, in a marked departure from his usual social behaviour, Aamir was recently seen engaging in some PDA (Public Display of Affection) with his affection for his wife, Kiran Rao under the full glare of the shutterbugs.
He and Kiran engaged in a lip lock as they celebrated Aamir's birthday with the media, as the paparazzi clicked away. Reports suggest that many photographers were upset about missing an opportunity to click the couple in the rare moment. The much spoken about kiss happened at the airport as Aamir was returning from Jodhpur and his wife Kiran had gone to receive him.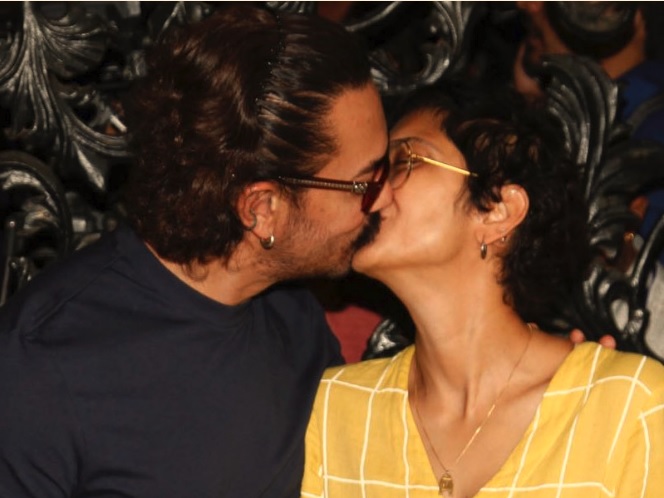 As predicted, post the public kiss, the couple started trending on social media because of their massive fan following. His fans pointed out to the pictures and said that the pictures are proof enough that there is no trouble in his personal life. For the past few months, rumours have been swirling around, hinting at trouble in paradise for Kiran and Aamir. However, with these photos, Aamir has struck his name off that list. Kiran and Aamir even sat down for a press conference after the 'incident' and happily answered questions from the audience. This has to be noted that the last time Aamir kissed Kiran publicly was way back in 2011, seven years back at the MAMI film festival in Mumbai.