Tips
6 Hair Myths That You Need to Lock Out From Your Memory
From cold-water rinses to changing shampoos and plucking out grey hair, these are nothing but figments of your imagination. Here is a list of evidence that hair myths are ruining your hair!
Which girl does not love luscious hair, be it long or short? It is one of the primary physical characteristics that define beauty if handled with care. Repeated blow-drying, straightening and curling can of course damage your tresses to a large extent (especially in shaadi season!). And when we feel our locks are giving up, we instantly grab our phones, get on Google and search every possibly way to save it. We discover a wide range of suggestions, advices and opinions and end up following them without realising that some of them are actually myths that we make ourselves believe in. Here is a list of them that prove these superstitions are nothing but a misguidance of sorts and are in fact ruining our hair instead of repairing it.
1.   Cold-water rinse makes hair shinier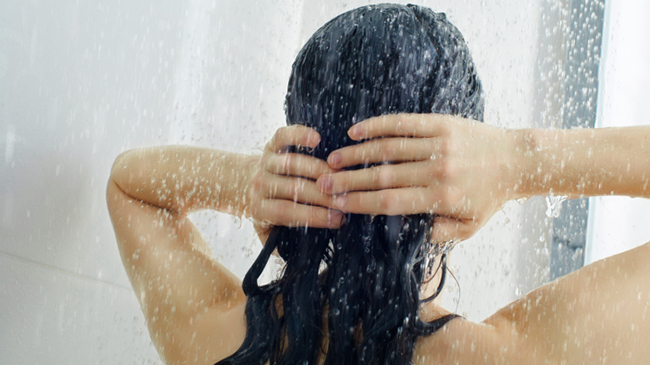 Whoever said this is true needs a reality check right about now! The theory that freezing water makes hair shinier and flat is wrong. It will not close your hair cuticles. The only thing cold water can help in doing is minimizing frizz, nothing else. A warm shampoo followed by a warm-to-cool water rinse is the best option for healthy hair. If you want your hair to retain its shine, go for regular oiling, once in a blue moon glossing treatments and leave-in conditioner.
2. Plucking grey hair will make more grow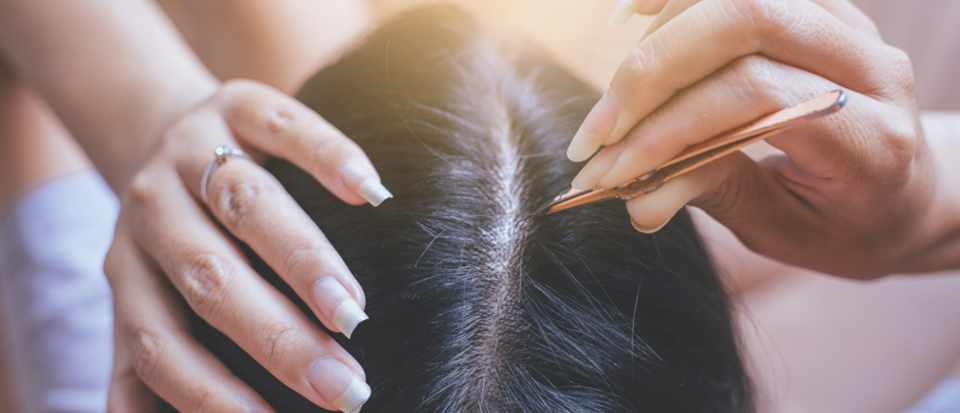 While some people genuinely feel one bad thing leads to another, this is not true when it comes to hair! If you pluck one grey hair out, this does not mean that more will pop up in the same place. However, it is still recommended to stay away from tweezers, scissors or plucking the grey hair out with your fingers. This is because it puts stress on the follicle and your scalp and pulling a hair out can cause it to grow back with a courser texture and weird growth pattern. It can also lead to thinning or scarring, which could prevent hair regrowth in that particular spot in the future.

3. Switch shampoo and conditioner every month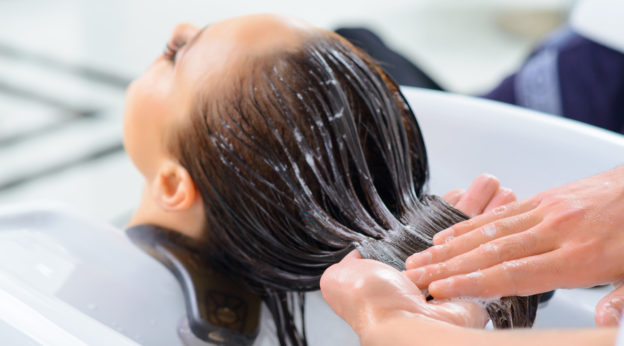 It is a hoax! I have tried it and I am sure some of you have too. Did it work? NO! It is not advisable to switch between shampoos and conditioners so often and sometimes draining your wallets in return. The common misconception is that people should change shampoos on a regular because the hair gets too used to the "same one". This is fake news! Instead, trying and testing is always advisable and once you've found the right formula, stick with it because the longer you keep using it, the more benefits you'll see.
4. You should brush your hair 100 strokes a day
We understand how difficult it is to say no to your mothers and grandmothers! But this is an age-old myth engraved in our minds. Hundred strokes a day is A LOT (Yes, we are emphasizing!) and you will end up breaking your hair in the process or damaging it. While brushing is important because it aids in distributing natural oils from the scalp to the ends, it should be done gently and only as needed to detangle hair. The best products to use are the detangling brush or a comb.

5.  Air-dry over blow-dry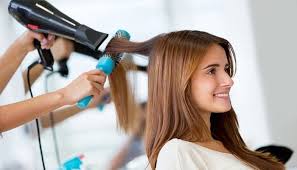 If you are paddle drying your hair every time you wash it, save yourself the hassle! Don't think that just because you are air-drying it, it will take away the damage caused by a blow-dry. Let's make it clear: Both are equally harmful and the latter is just a better way of styling. While it is recommended that you spare your tresses from a daily dose of hot air, blow-drying causes more damage to the hair's surface but air-drying actually causes more damage within the strands themselves, which may be worse in the long run. This is because when your hair is exposed to water for extended periods of time, it swells up and puts pressure on the proteins that keep your hair intact, potentially causing more damage than heat styling. What to do? Use the lowest heat setting on your dryer, so you don't concentrate heat on any one spot for long periods of time.
6. Cutting your hair frequently makes it grow faster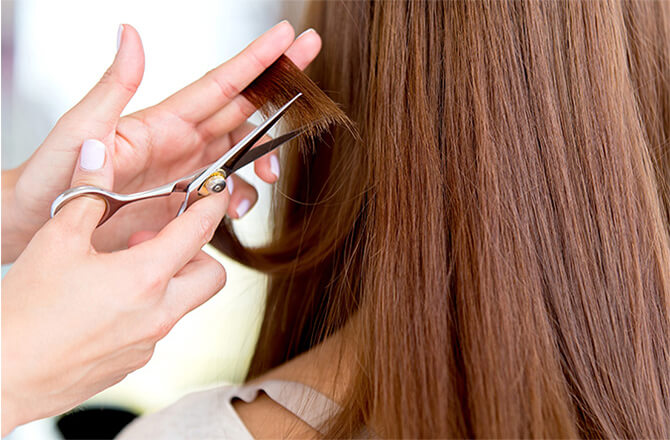 There is no logic behind this one! It's widely believed that a trim every four to six weeks can speed up your hair's growth process. Hair growth occurs at the roots, not at the ends, so cutting the ends of your hair doesn't actually affect the follicles that are in charge of your hair's growth. So, while trims really do not affect how fast or slow your hair grows, they do help to give it shape, make styling easier and eliminate split ends.
There are positives and negatives to everything! Handle your hair with care because after all it is one of the most precious things you have and is every girl's best friend. We suggest you become a regular at oiling your hair, hop in at the salon for once-in-a-while protein treatments and wash it once in two days to keep it healthy and strong. Looking after your locks is not rocket science but erase these myths from your memory because they are not helping to save your hair but are actually ruining it in the long run. You may not see it right now but you will thank us a few years down the line!