6 Beauty Benefits of Rosehip Oil
Face oils are having a major moment in the beauty and skincare industry and we decided to get down to the nitty-gritty. We rounded up the beauty benefits of rosehip oil
In this day in age, there are so many different products that we are being told to use on our skin for a more youthful look. From cleansers, to face oils to exfoliating washes, we are constantly being told about all the products we need to use in order to keep our skin fresh, youthful and glowing. Face oils have made quite a mark in the beauty and skincare industry and are having a major moment. If you're a beauty junkie and are really invested in your skincare then chances are you would have heard about rosehip oil and its benefits. We did some digging and research to find out all the beauty benefits of rosehip oil and here they are:
1. Treats Scars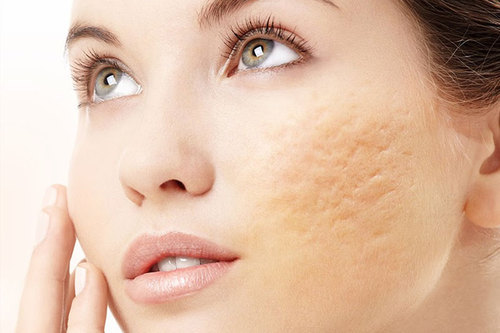 Studies have proven that rosehip oil, when used regularly and correctly, can reduce the appearance of scars and improve scar-related skin discoloration. Several studies have tested the oil on participants who have had surgery and applied the oil to their scars post-surgery. Six weeks into the use of rosehip oil, participants saw significant reductions in skin redness. Keeping a wound moist can help prevent scars and the application of rosehip oil can help prevent wounds from drying out while reversing some signs of scarring.
2. Removes Makeup Well
Regular facial cleansers and washes remove just the dirt and bacteria from the surface of your skin and nothing more. These may also contain harsh chemicals which can be damaging to the skin and can aggravate dry and sensitive skin. Rosehip oil is a good alternative that will not strip the skin of moisture and it may be particularly suited to people with dry or allergy prone skin. Oil based cleanser have been proven to remove even waterproof makeup, including mascara and long lasting foundation. Apply a good amount to a cotton pad and remove makeup using circular movements and your skin will feel cleansed like never before.
3. Lightens Age Spots
Many people who have been using rosehip oil have claimed that it can help to prevent or reduce age-related skin discoloration such as age spots. While no direct research has been carried out to back up this claim, rosehip oil is very high in Vitamin C which helps to protect skin cells from the damaging effects of sun exposure. Vitamin C is also known to reduce a person's chance of developing age spots while allowing the skin to repair previous sun damage.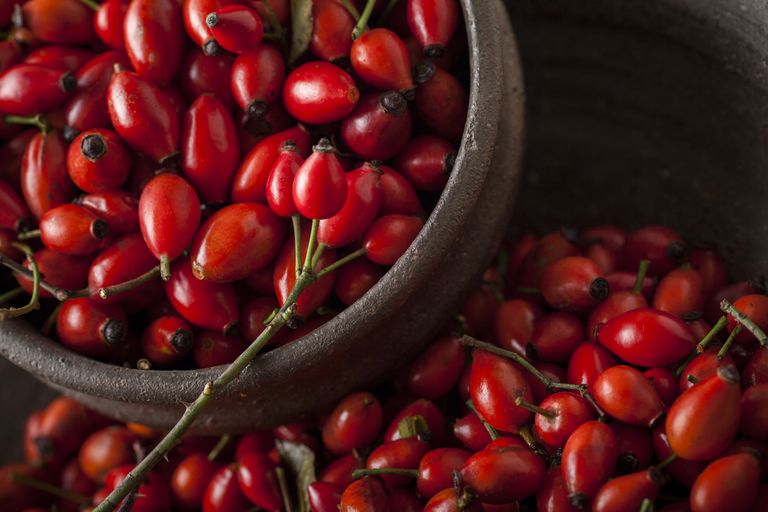 4. It Is Anti-Ageing
As mentioned earlier, rosehip oil contains high levels of vitamin C which gives rosehip oil a potent anti-aging effect. "The antioxidant activity of the vitamin C protects and repairs UV-damage and helps to reduce wrinkles," says Kenneth Howe, M.D., New York City-based dermatologist at Wexler Dermatology. Additionally, the carotenoids, which are vitamin A-like compounds that regulate skin turnover, "lead to a brighter, more even complexion," says Howe.
5. It Fights Acne
Rosehip oil contains anti-inflammatory properties which calm redness and reduce cysts. Retinoids exert an effect similar to Retin-A which in turn regulates the cell turnover in such a way that it reduces follicular plugging and the formation of blackheads. In simple terms, rosehip oil can work wonders on acne-prone skin.
6. Brightens Skin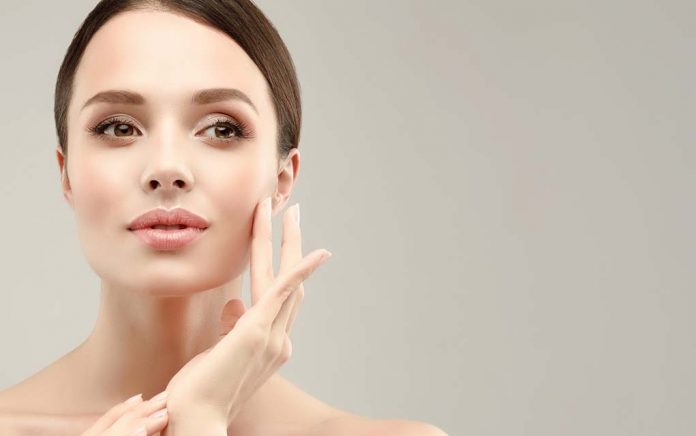 Rosehip oil contains astringent properties which can help tighten your pores and in turn brighten your skin. If your cheeks or your skin overall needs some brightening or perking up, adding a dab of rosehip oil to your skin care can work wonders. Another way to see the effects of rosehip oil is to add a few drops to your cleansed skin right before bed.
After rounding up these points, we think we're ready to give rosehip oil a try. Are you?