Bollywood News
5 Shocking Revelations Sunny Leone Made on #NoFilterNeha Season 2
We bet you didn't know these things about Sunny!
Sunny Leone is not one to mince words and during her recent interview on the show with Neha Dhupia, the actress got chatty about everything from her greatest fears to her experiences in the film industry!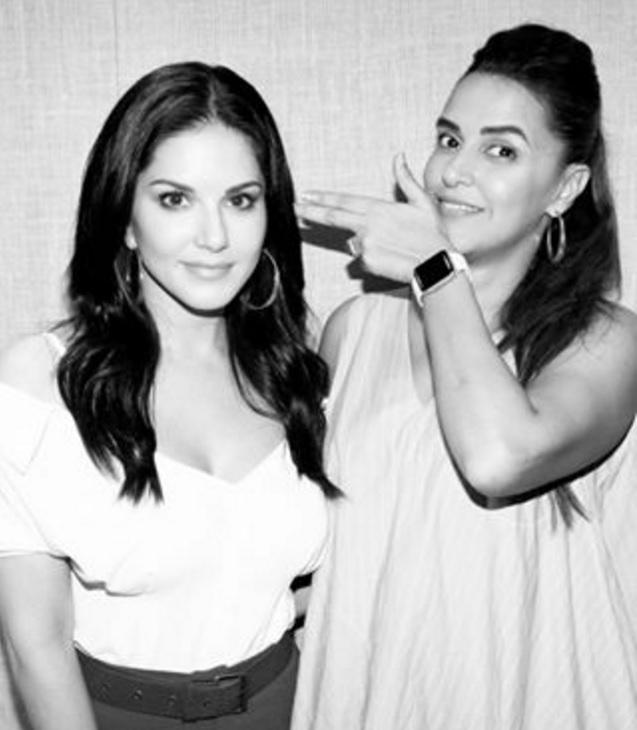 Here are 5 confessions she made on the chat show!
1)      Sunny's greatest fear
The actress revealed that she is mighty scared of insects. Because of her phobia, her team always needs to have a box of odomos (mosquito repellent) and insect spray handy.
2)      The real Sunny
Sunny admitted to being a klutz and someone who was really dorky. She spoke of how she's exactly opposite to what people imagine her to be. The actress also spoke of how she can create her own website, learnt HTML, webmaster program, and how she taught herself how to edit videos and photos. Wow, that's some talent!
3)      On being the most googled Indian for the past 3 years
If you're a Sunny Leone fan, one thing you'll definitely be aware of is her soaring popularity. She has maintained her position of being the most goggled Indian since the past 3 years, and by the looks of it, that isn't going to change anytime soon. Sunny spoke of her popularity, saying, " It feels great because there are always people out there trying to tear you down or there are trying to hurt you with their words. Numbers are the only thing that you can't change especially on google, that's not my report and that's not a paid report either which is the best and when I see that it just confirms in my head that I'm in the right place, I'm where I need to be and it reminds me how amazing and supportive my fans are besides anybody else who tries to push you down so when you see numbers like that, that's the only thing which matters to me."
4)      When other actresses refused to share a stage with Sunny
Neha quizzed Sunny about an incident during an award function when no actress was willing to go on stage with her to give out an award. Surprisingly the one person who was willing to do the honours, was none other than actor, Chunky Pandey! Sunny spoke about the incident saying, "I was new then and when a new person comes in and specially when it's like they think its shady or who is this person and where does she come from blah blah, I think there is some sense of curiosity plus at that moment there were probably many women who dint like me. I'm okay with that don't really care so much but it was weird to sit there, and I was sitting there for very long time because they couldn't find somebody to go on stage with me."
5)      After all these years, Sunny still hasn't made real friends in Bollywood
The actress revealed how she has met nice people in the industry, but still hasn't managed to make any true friends. She spoke of how her close friends are people she works with!