Bollywood News
5 Reasons Why Akshay Kumar's Padman is Making us Super Excited
2018 is going to be a big year for Bollywood!
Padman is one of the most anticipated films of 2018. Starring Akshay Kumar, Sonam Kapoor and Radhika Apte, the film is based on Twinkle Khanna's book, The Legend Of Lakshmi Prasad, which is inspired from the life of Arunachalam Muruganantham. The social activist Arunachalam was responsible for revolutionising the concept of menstrual hygiene in rural India by creating a low-cost sanitary napkins machine.
1. The look is perfect!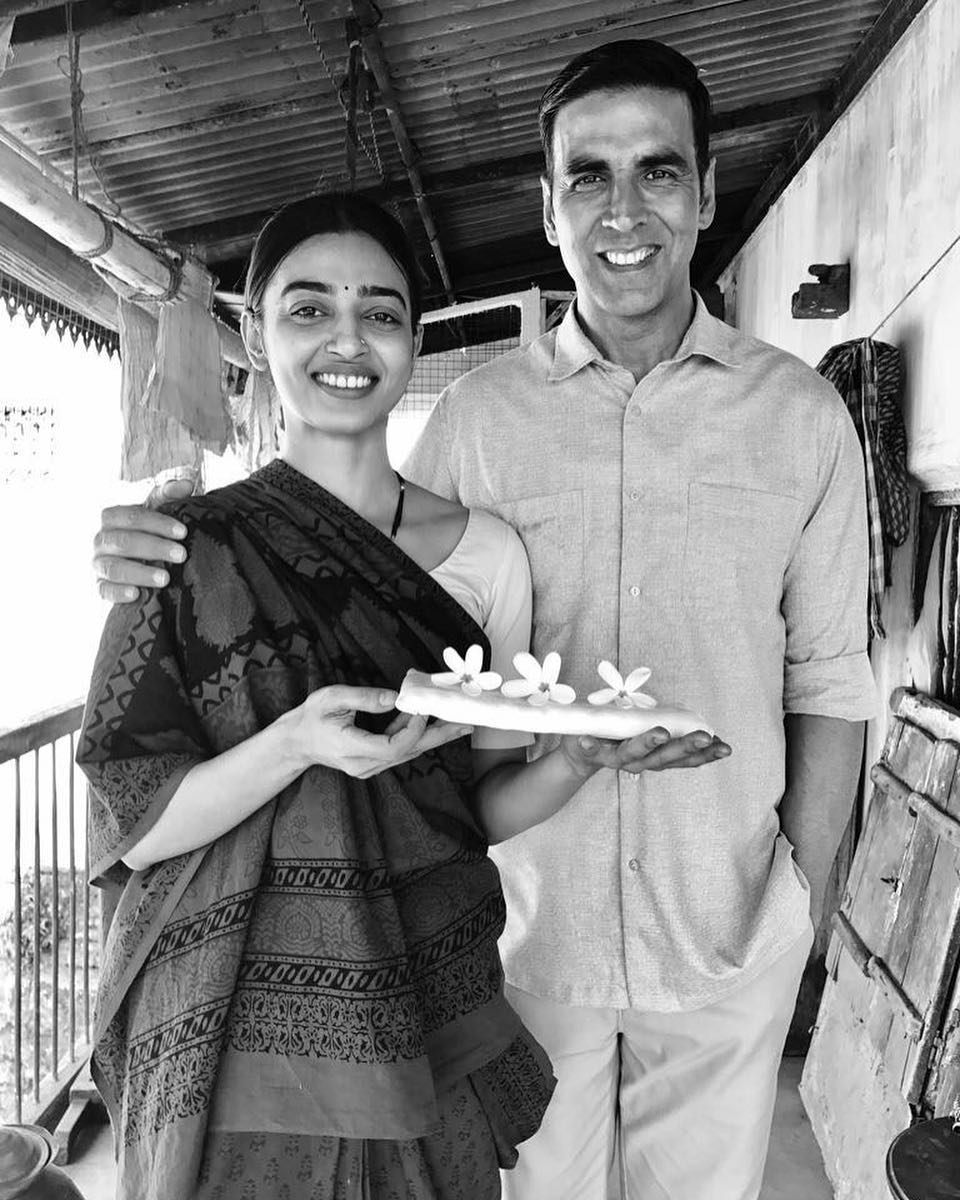 We are loving the two looks Akshay has shared, with his leading ladies, Sonam Kapoor and Radhika Apte. The pic with Radhika, who plays his wife, exudes simple warmth and grace. Dressed in a sari, draped in traditional style, Radhika poses alongside her husband, holding what appears to be a low-cost sanitary napkin adorned with a sprinkling of pure and pretty champa flowers. She is, we gather, "the REASON he became PADMAN." The other image shows the actor sitting with Sonam on a bullock cart, who is evidently "The STRENGTH behind PADMAN," as he captioned it.
2. Relevant and how!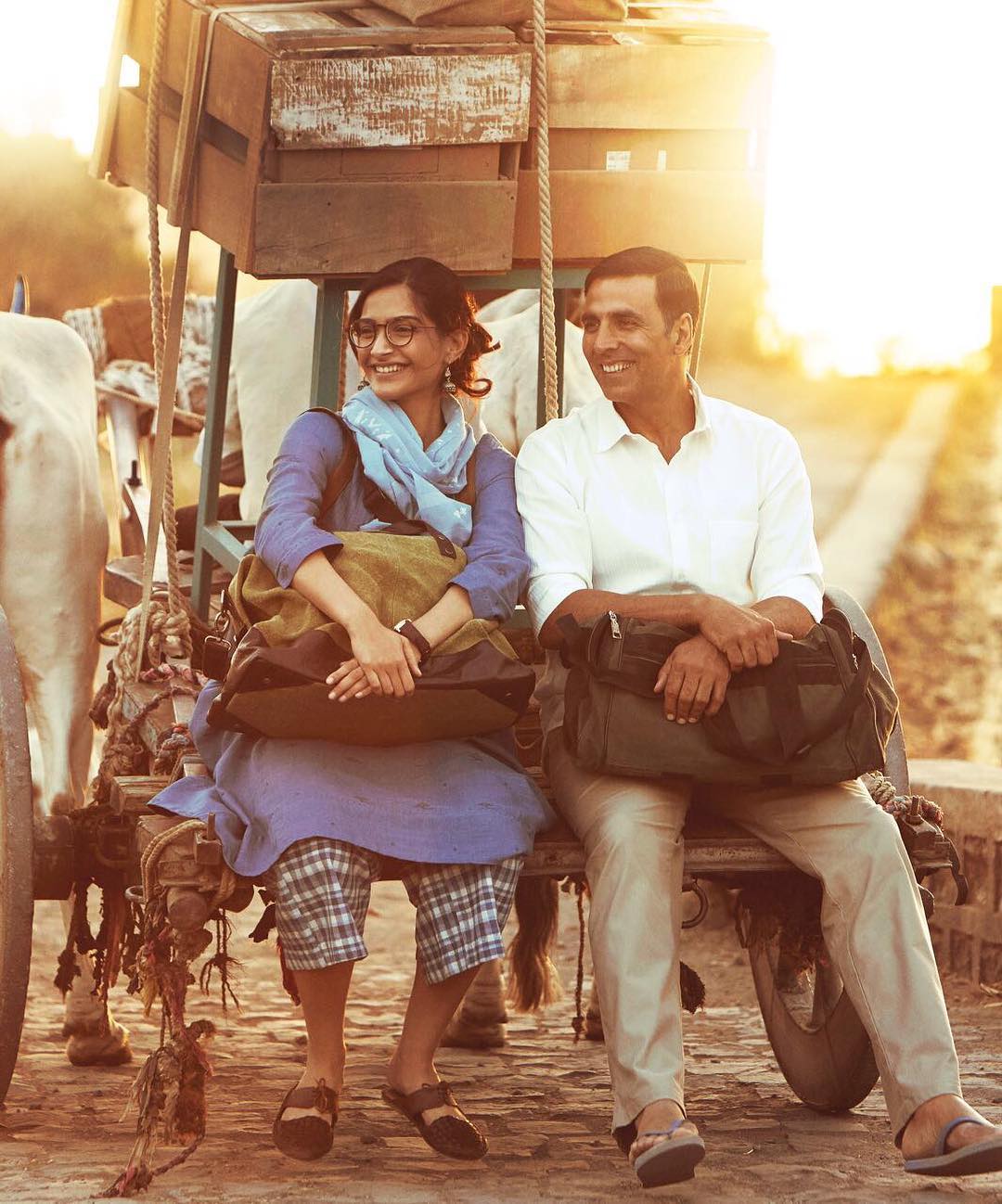 "Not all superheroes come with capes! Bringing you the true story of a real superhero, Padman," was how we were introduced to the first poster of the film. Padman is based on the real-life story of social entrepreneur Arunachalam Muruganantham, who invented a low-cost sanitary pad making machine and helped spread awareness about traditional unhygienic practices around menstruation in rural India. In a country where supposedly only 12% of 355 million menstruating women use sanitary napkins and over 88% use unhygienic alternatives like unsanitary cloth, ashes, husk and sand, leading to reproductive tract infection, awareness about low cost napkins can make a huge difference.
3. Entertainment Factor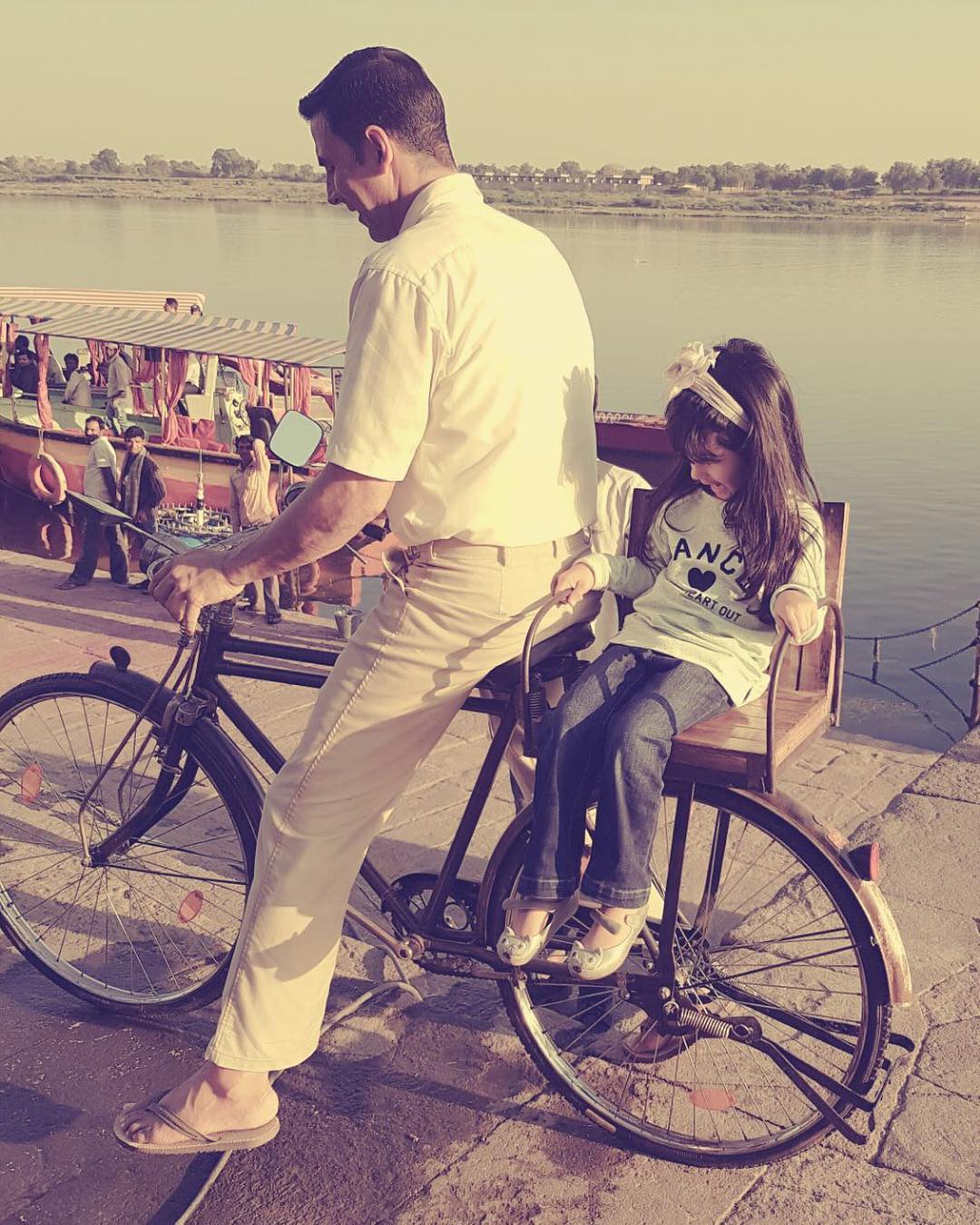 Produced by Twinkle Khanna's home banner Mrs. Funnybones Productions and KriArj Entertainment, Twinkle vouches, "We want to give a message but we want to make it entertaining, otherwise it won't be interesting to watch." She has apparently taken some creative liberties while fictionalising the story of the Tamil-based social activist, Muruganantham when writing her story, The Legend of Lakshmi Prasad.
4. Breaking Taboos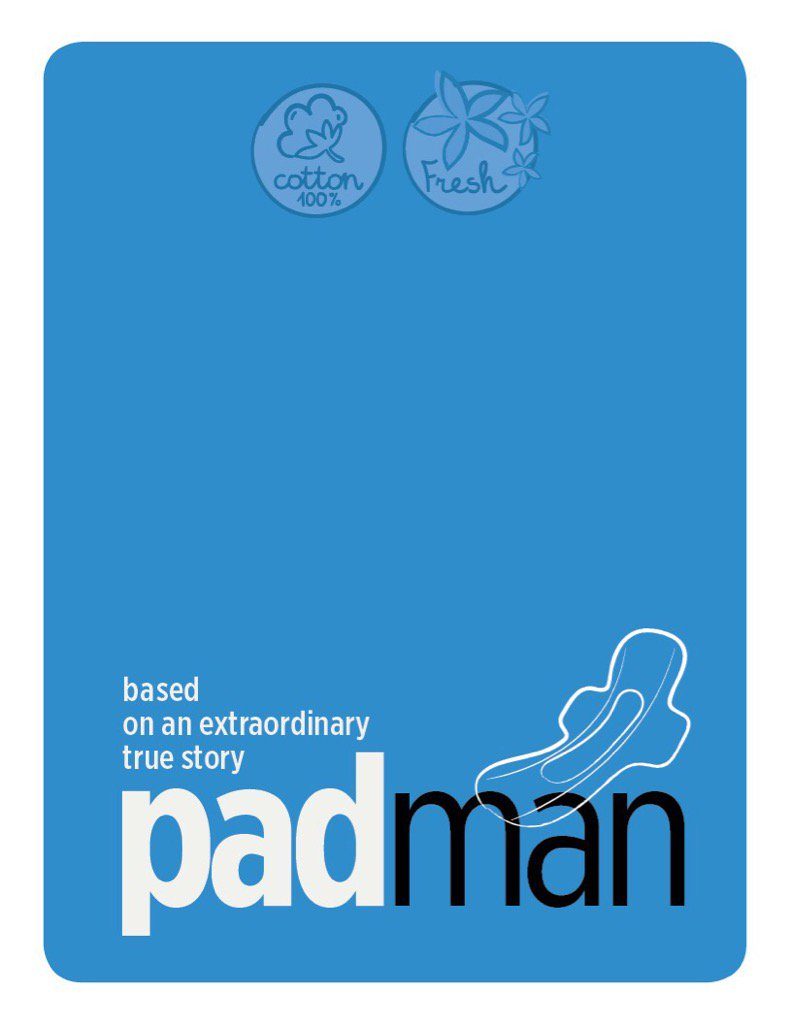 Akshay as PadMan, is absolutely passionate about the theme. "If you change nothing, nothing will change. It's not about being bold, but about breaking taboos that hold us back. I have lived with women all my life, yet I have learnt more about the topic while making this film than ever before. I do not mind who I offend or whose stomach I turn by being bold, this is not the Stone Age; menstruating is natural," the actor recently said. Bravo…and about time!
5. Sony Power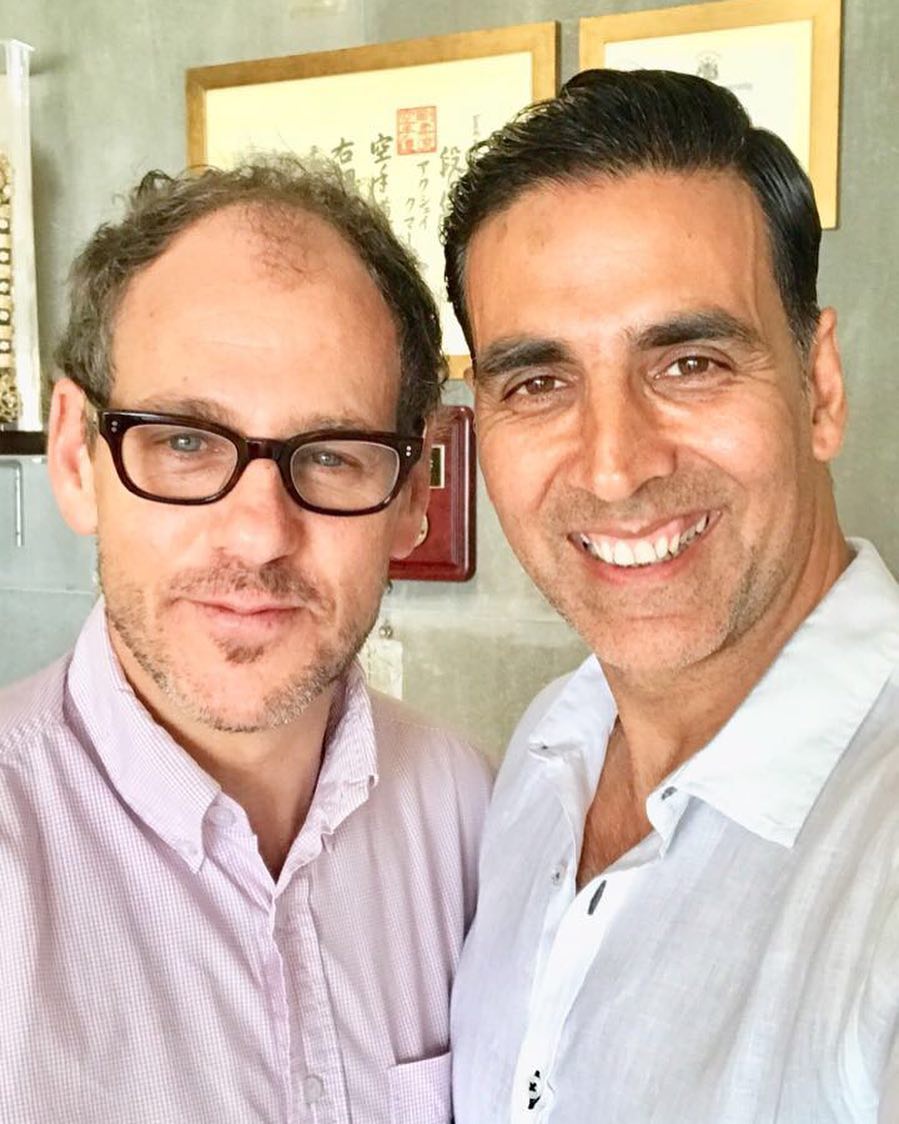 Sony Pictures International Productions has come on board, as is set as co-producer of this R.Balki directorial. It has picked up the world rights to the film, including India. Raved Sanford Panitch, President, Columbia Pictures, "Akshay Kumar is the rarest of artists. What makes him and Twinkle so special is that they have found a way with this film to make a wonderfully affecting and heart-warming movie that can also impact social change."
Note: This article was reproduced with permission from Peepingmoon.com