News
10 Best Gyms All Across UAE
UAE Gyms to hit for a fit and fab 2020! Here's a roundup of the 10 fitness centres that are located all over the region. Try them out
While New Year's is still a few months away, it is about time to think ahead of all the weight loss and body toning resolutions that you decide to make. Additionally, all that candy and partying during Halloween, Thanksgiving and Christmas later on would need you to get the toxins out, before things get worse. Just to help you get on the bandwagon, here is a list of some of the best newly-opened gyms all across UAE that you can get a membership at.
1. The Platform Studios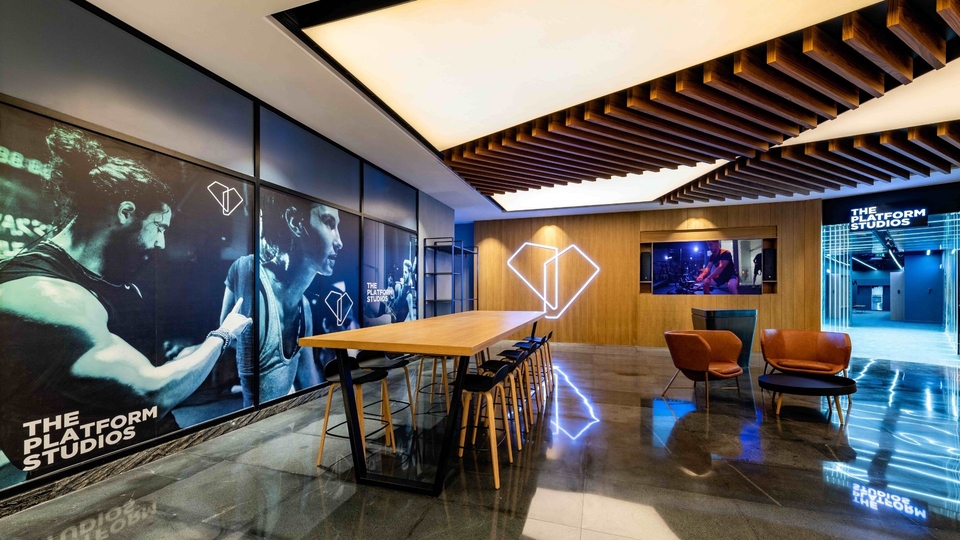 This 10,000 square feet gym is a purpose-built studio that has opened at DIFC. It includes the complete set of state-of-the-art facilities including a cryotherapy treatment room, live DJ and biometric scanners for check-ins. It is also the largest exercise studio concept in the UAE and the first of its kind in the world.
2. The Warehouse Gym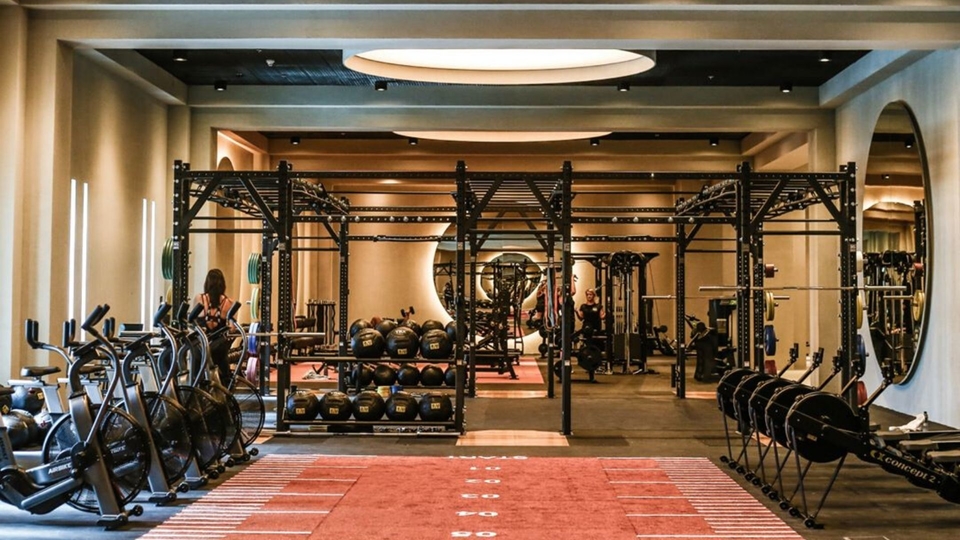 The Warehouse Gym has several branches all across UAE.  However, the one located in Al Quoz is their first and only ladies-only gym. It has a large circuit training areas and full-size MMA boxing ring as well.
3. Fitness First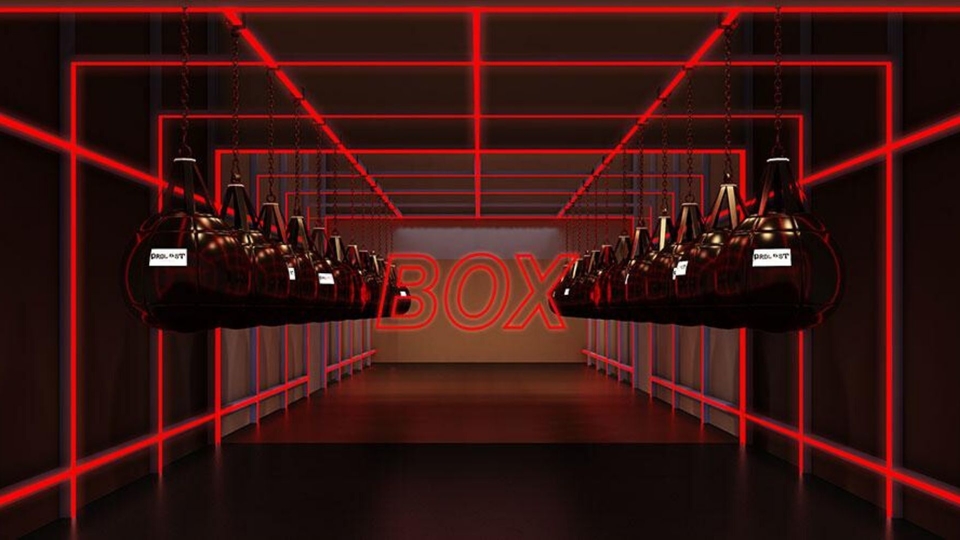 Fitness First is opening up their latest branch in Nakheel Mall, adding to the plethora of branches that they already had all across the Middle East region. Located in Palm Jumeirah, this branch features an impressive 1900 square-metre premium facility. Much like all other branches, it offers both an extensive range of high-tech equipment and a great environment to unwind and workout.
4. F45 Training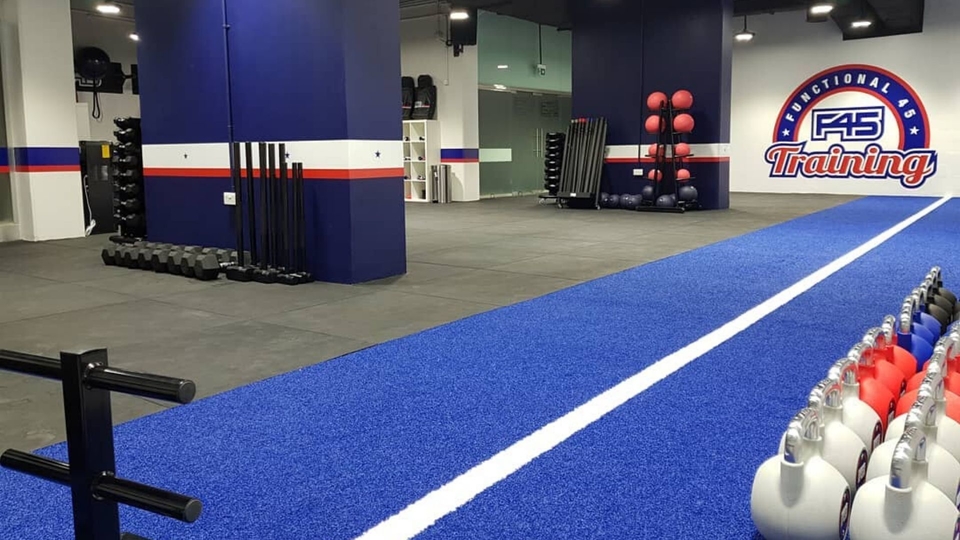 Located in the heart of Zayed Sports City, F45 has the perfect yet intense formula of using 45-minute training sessions that have worked in nearly 40 countries around the world. So for those looking to push themselves out of their boundaries, you know where to go.
5. GymNation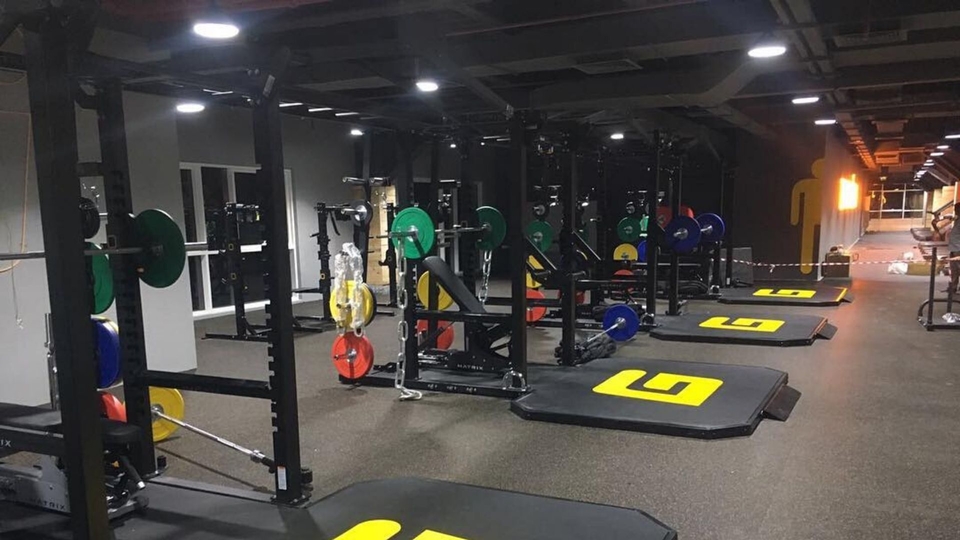 Calling itself as one of UAE's most affordable gyms, GymNation is now finally expanding to the other emirates as well. Their newly opened branches are located in Ras al Khaimah and Abu Dhabi. They feature over 500 pieces of high-tech equipment and a separate ladies-only gym along with a studio space that is available 24/7.
6. Haddins Gym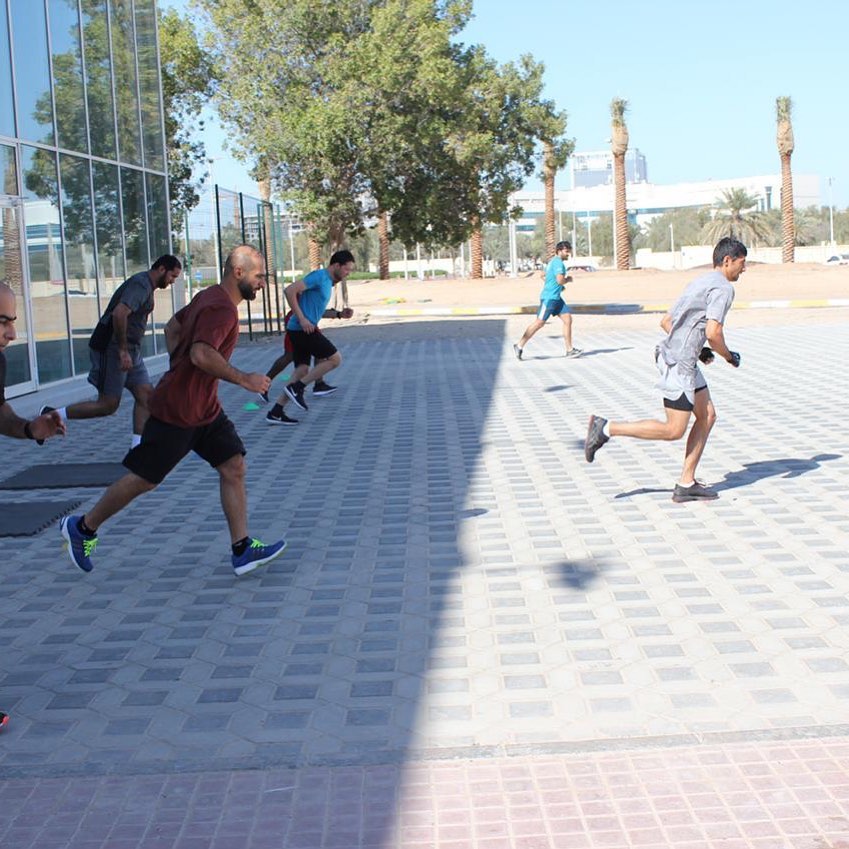 Situated in the famous Zayed Sports City, it is one of Abu Dhabi's most popular fitness centres. The classes here aren't easy but once you get the hang of it, you will get hooked! Think tire flips, farmers' walks, stair sprints and sledge hammer swings. The atmosphere is very motivating and the trainers push you to be your best. The classes offered are for strength training and fat burning. The daily schedule includes Workout of the Day (WOD) classes, HIIT, boxing, swimming and yoga. Following a tough session, you can treat yourself to a healthy smoothie at Simple Café, adjacent to Haddins Gym. It is open on weekdays from 5:00am until 9:30pm. Friday timings are 8:30am to 12:30pm and Saturdays are from 2pm to 6pm.
7. Fit Republik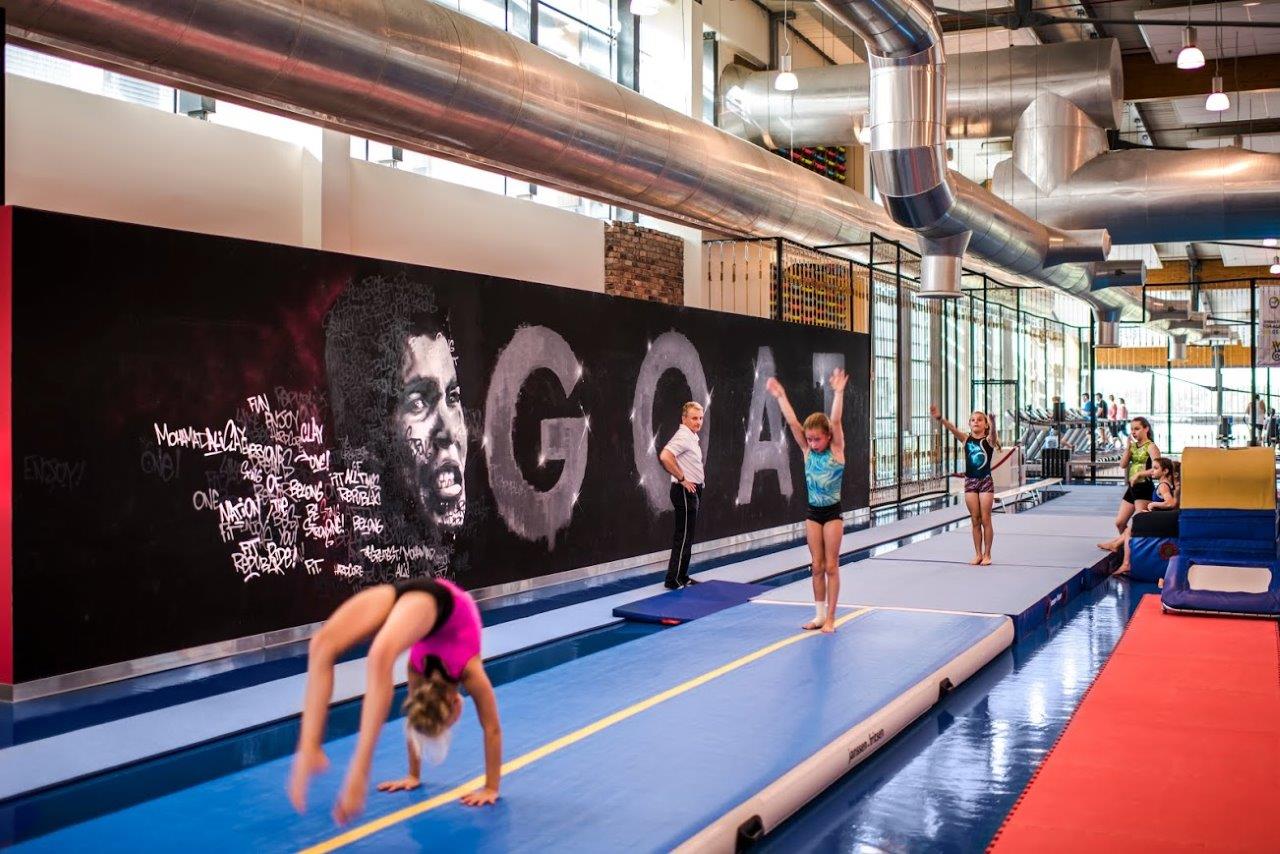 Located in Sports City in Dubai, this is your one-stop solution to satisfy all your fitness needs! There's an Olympic-sized pool, CrossFit rigs, 12 weightlifting stations, martial arts, gymnastics, aquatics, barre, yoga, Pilates and an outdoor running track. Nathalie's café and kitchen is also located in the vicinity and offers fresh, wholesome smoothies and shakes. Try out a group class or book yourself in with a personal trainer. It is open from 5:30am until 11:00pm every day and Fridays from 5:30am until 9pm.
8. Train Strength and Fitness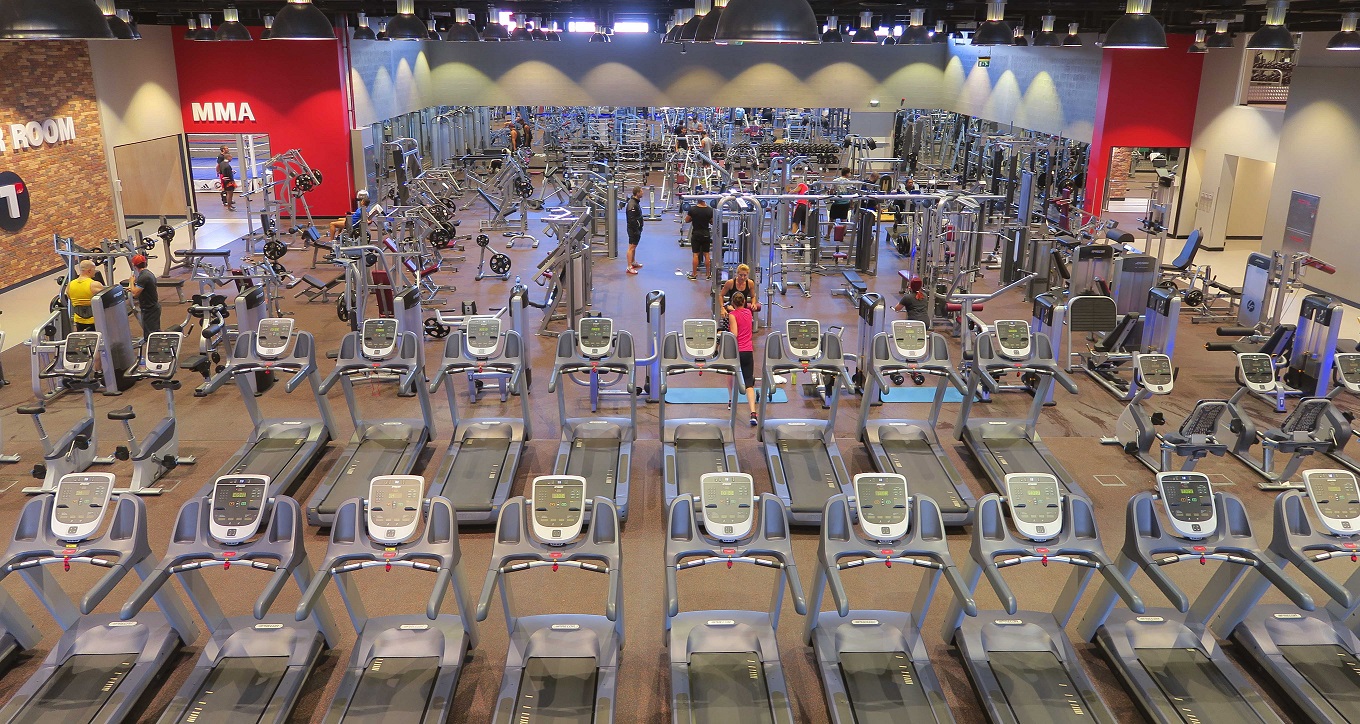 A little over a year old, this facility is located in Abu Dhabi's World Trade Center Mall. This is the best placed to go if you are looking for expert help or to be taught under the supervision of a personal fitness trainer. You can hire a freelance trainer at Train SF and get started with some really pumping music that will get your heart beating fast in a jiffy! Treadmills, stair masters, a functional training area, a boxing ring and a free-weights section are also available. The downside is that this place can get packed in no time so be sure to plan your workout routine accordingly. The in-house café serves the most delicious health treats and beverages. Complementary sauna and shower facilities are our best part of Train SF. It is open from 5:30am to 11:00pm everyday with the exception of Friday and Saturday, for which the timings are 6:00am to 10:00pm.
9. TribeFit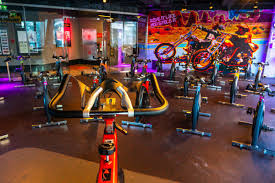 Here it is all about having fun and being fit! The interior is uplifting and motivating. There's even a live resident DJ providing the perfect beats for your workout soundtrack. You will find a first-class gym, a club, and a café as well as every exercise class you could possibly want, ranging from body pump to kickboxing and TRX to tabatas. They offer private sessions too. The fitness centre also hosts exciting events throughout the year that include camping trips, movie nights and coffee mornings. Located at Silverene Tower, Dubai Marina, it promises a healthier and happier you! It is also open from 5:30am to 11:00pm every day except Fridays (8:00am to 8:00pm).
10. Bodyism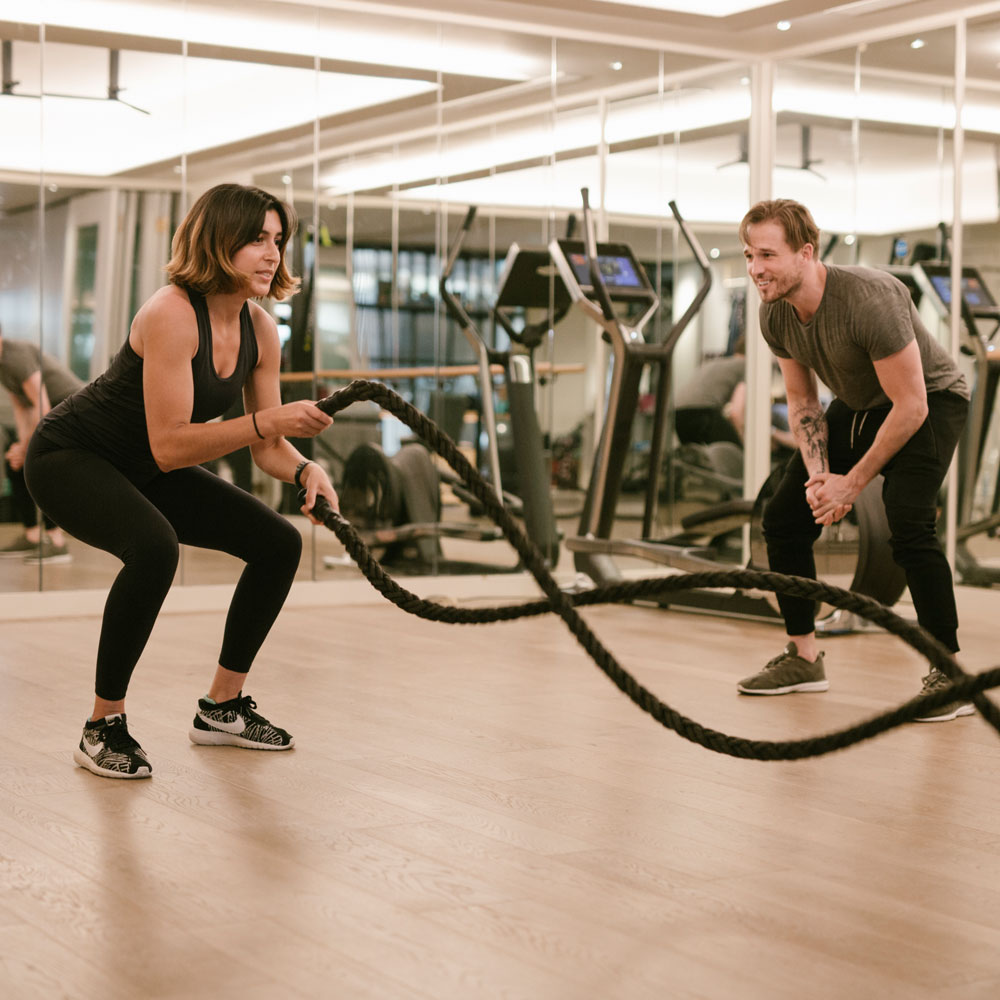 This one is located on Saadiyat Island, Abu Dhabi, providing for the most relaxed and calming ambience. It encourages a positive mental attitude and better and healthier food choices. It is a members-only club but attaining membership for it is worth it! Changing rooms, shower facilities, a spa and a café are also available, with Bodyism offering customised personal training programmes too. Pilates, yoga, boxing, and barre classes are the most popular here. The best news is that it is opened 24/7!