Bollywood News
4 Moments From The Hardik Pandya-KL Rahul 'Koffee With Karan' Episode That Made You Cringe
Social media hasn't been too kind to the Hardik Pandya-KL Rahul episode with some rather nasty comments coming their way. But there is a reason
The latest episode of Koffee With Karan featured Indian cricketers Hardik Pandya and K.L. Rahul, in the show's first all-cricket edition. Yes, it's true that the vibe was much more open than it is with Bollywood celebrities, as the lads didn't shy away from answering any question posed to them but it may have gone a little overboard. We present to you moments from last night's episode that made for great viewing but ahem, ahem… landed them in a hot soup. Hardik and Rahul were perhaps being honest but err… the answers didn't exactly do wonders for the subjects involved. No wonder social media has come down heavily on them!
There are so many things fundamentally wrong about this episode and their attitudes, but people are only bothered about the whole Sachin-Virat situation. #KoffeeWithCricketers

— MSD7782 (@msd7782) January 6, 2019
Hardik Pandya and KL Rahul on #KoffeeWithKaran happened to be the most cringe-worthy episode. #KoffeeWithCricketers was pure SH*T in a coffee mug.

— Anoop Tomer (@anooptomer) January 7, 2019
The Virat Kohli Vs Sachin Tendulkar Question

The duo was asked to choose the better batsman among Indian skipper Virat Kohli and master blaster Sachin Tendulkar. Both Rahul and Pandya chose Virat over Sachin, which has irked fans of the veteran cricketer. A number of Twitter users have chided the cricketing duo for it. Take a look at some of the tweets
Sachin is second to none. He's the GOD. He's an emotion. Bigger than Cricket. The undisputed no.1 GOAT!

That's it. That's the tweet.#KoffeeWithKaran #KoffeeWithCricketers

— R I D D H I T (@Nadan_Parindey_) January 6, 2019
#HardikPandya n #KLRahul
Fools they are.
No doubt #Virat is a good player but #Sachin is always on top on any day. No one can match or can reach Sachin#KoffeeWithKaran #KoffeeWithCricketers https://t.co/njOEjnlcNy

— Shruti (@proud_2beIndian) January 7, 2019
#KoffeeWithCricketers was just the worst episode. What's up with all the #misogyny . Tired of this boys will be boys attitude. @klrahul11 @hardikpandya7 #KoffeeWithKaran

— Ekta Chauhan (@ekta2993) January 7, 2019
Ouch! Is he is a misogynist?
Now Hardik Pandya may think he is cool and hot but his comments certainly didn't make him woke. Hardik made several comments towards women that the feminist audience didn't take lightly. Karan Johar asked Hardik Pandya if he has 'copy-pasted' the same flirty texts to multiple women. Pandya and KL Rahul both agreed that the all-rounder is guilty of doing this. KL Rahul then said that he has received screenshots from two women complaining about how Pandya has sent them the same messages, "I've gotten those screenshots. From two different people, tell him to at least send us different messages." Pandya in response said, "Why? Same thing I feel for them." People shot back at the cricketer and called him a 'womanizer'. Woah! Check out some of the tweets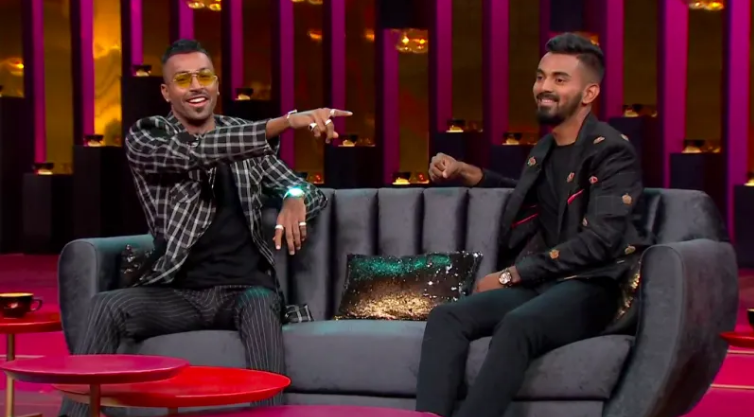 To say the least #HardikPandya is horrendous a misogynist prsn who doesn't feel the odr gndr has emotions @BCCI do u want these guys to take crkt forward.
It's so obnoxious that it's hard to watch him for an hour though @klrahul11 was nice..#KoffeeWithCricketers #KoffeeWithKaran

— Girraj shrivastava (@Suyash1221) January 7, 2019

Dhadak? What an Awful Film!
KL Rahul which film he disliked and the cricketer instantly said Dhadak, only to later realise that it was Karan Johar's film. Embarrassment galore! How about doing some homework, Rahul?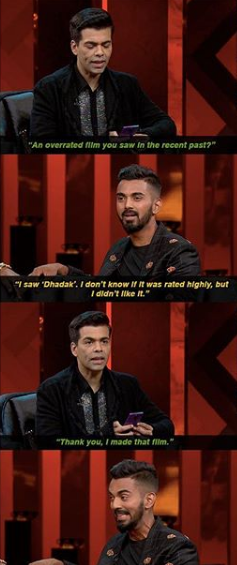 Arjun Kapoor's Got No Chills
Hardik Pandya and KL Rahul named Arjun Kapoor as the most overrated actor in Bollywood which came as quite a surprise because Arjun Kapoor impressed both critics and the box office alike with outstanding performances in movies like 2 States, Ishaqzaade and Gunday. Another boo-boo? The lack of diplomacy was refreshing but err… Arjun Kapoor certainly won't like it!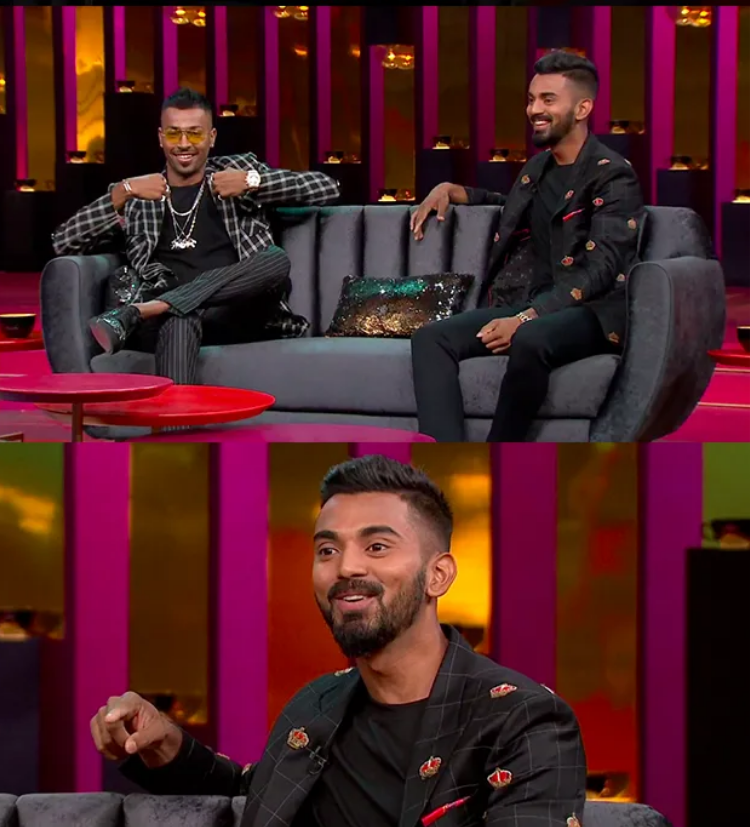 The sixth season of Koffee With Karan has already seen some dynamic pairings on the chat show, including Alia Bhatt and Deepika Padukone, Ranveer Singh and Akshay Kumar, Saif Ali Khan and daughter Sara Ali Khan, Arjun Kapoor and Janhvi Kapoor and Katrina Kaif and Varun Dhawan. In the next episode, Karan Johar will host Shahid Kapoor and Ishaan Khatter as they make their first appearance together on the popular talk show.