Bollywood News
32 Years of Mr India: Boney Kapoor Confirms Remake of the Cult Classic
Mr India recently completed 32 years and Boney Kapoor plans to reboot it for today's audience
It was in 1987 that the cult classic Mr India released and to this day, it remains an all-time favourite of several cine buffs. A science-thriller with a generous dose of comedy, Mr India catapulted its lead cast Anil Kapoor and Sridevi to superstardom. Recently, the movie completed 32 years and everyone from director Shekhar Kapur to actor Anil Kapoor took to Twitter to go down memory lane. For producer Boney Kapoor, the memory is even more special since it is considered one of his most successful films ever. As Boney says, "Mr.India was ahead of its time. The film is a masterpiece and it will remain a cult movie till eternity."
Now there is good news for Mr India fans. Boney Kapoor, in an interview confirmed that the film will see a reboot. In an interview with Mid-day, Boney said, "The idea is to create a reboot first and then, make a franchise of it. It needs to be made more contemporary. We have a basic structure in mind. We haven't decided on a timeline yet, but intend to make it soon.". Boney added he had all the more reason to remake Mr India, especially in the memory of his late wife Sridevi.  
Mr India was the first sci-fi film in Bollywood, which introduced many special effects to Indian audiences. The plot was about a poor but kind hearted music teacher, played by Anil, who brings up a bunch of happy-go-lucky orphan children. Sridevi plays a ditzy journalist who is his tenant. Trouble strikes when the evil Mogambo, played with relish by the late Amrish Puri eyes the bungalow Anil and children stay in and start troubling them. Meanwhile Anil stumbles upon a gadget that makes a person invisible and then begins the fun. Anil, in his now invisible avatar as Mr India, turns into a saviour of the poor and tormentor of Mogambo and his goons. 
Till today, the movie is remembered for its dances, dialogues and interesting characters. Apart from Hawa Hawaii and Kaate Nahi Katte, several scenes like Sridevi's iconic imitation of Charlie Chaplin and Amrish Puri's entry sequence is remembered by fans. 
Recently Boney shared some nostalgic images from the sets of Mr India which is sure to bring a smile to your face.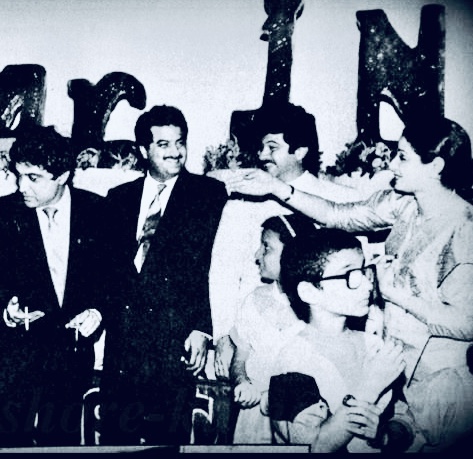 Boney Kapoor, Anil Kapoor and Sridevi seen in the picture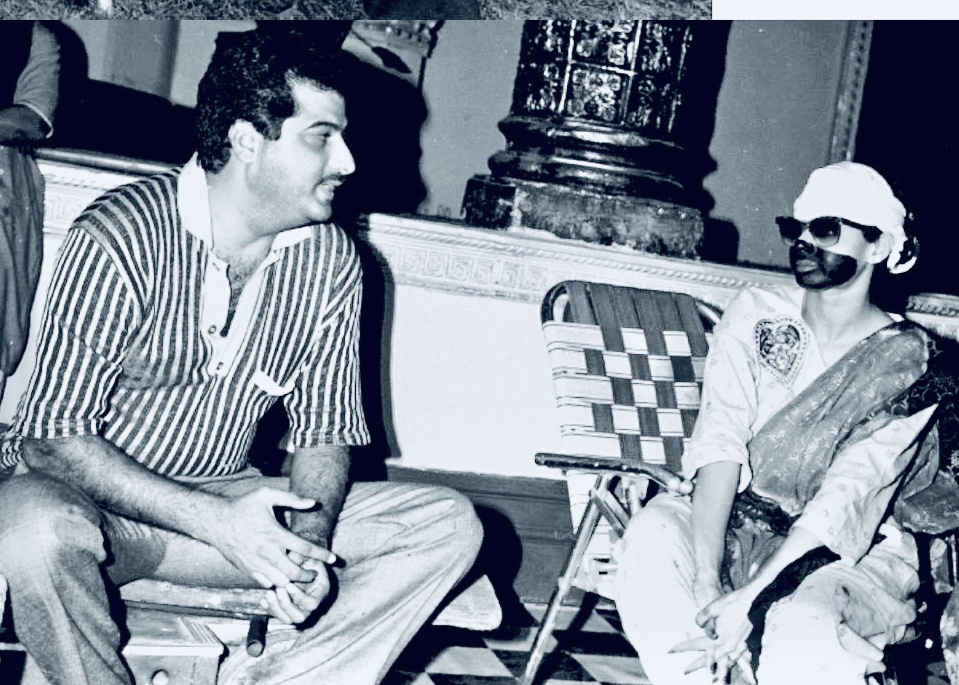 Boney Kapoor with Sridevi in an odd get-up for a scene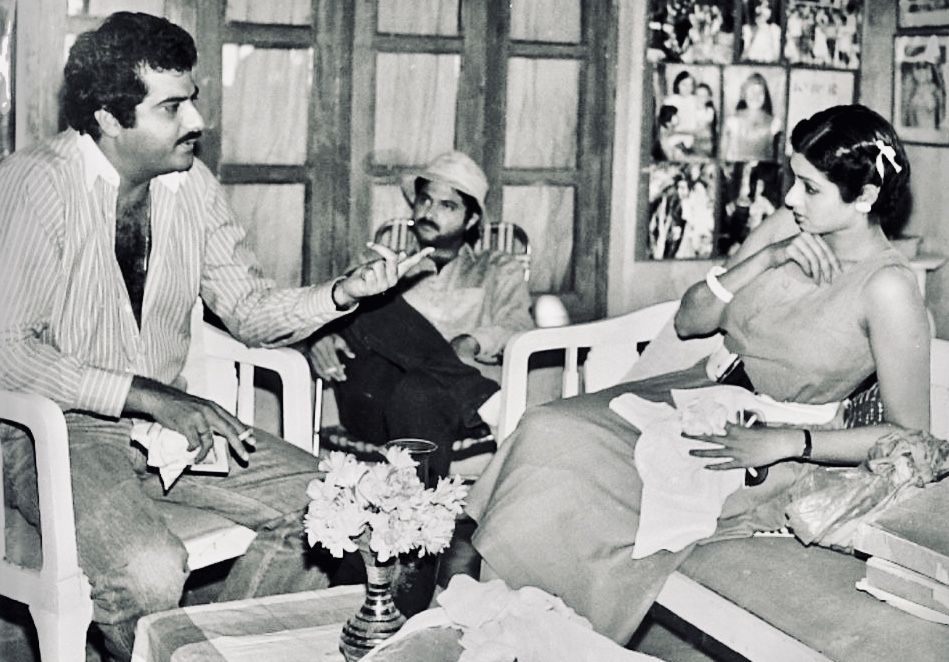 Boney Kapoor, Anil Kapoor and Sridevi in discussion