Bollywood News
12 UAE Guinness World Records We Bet You have No Idea About
UAE never falls short of the tallest and biggest...literally!
Let's face it! When it comes to Dubai, the city loves to do things bigger and better. This also means Dubai has bagged many Guinness World Records.
THE DUBAI FRAME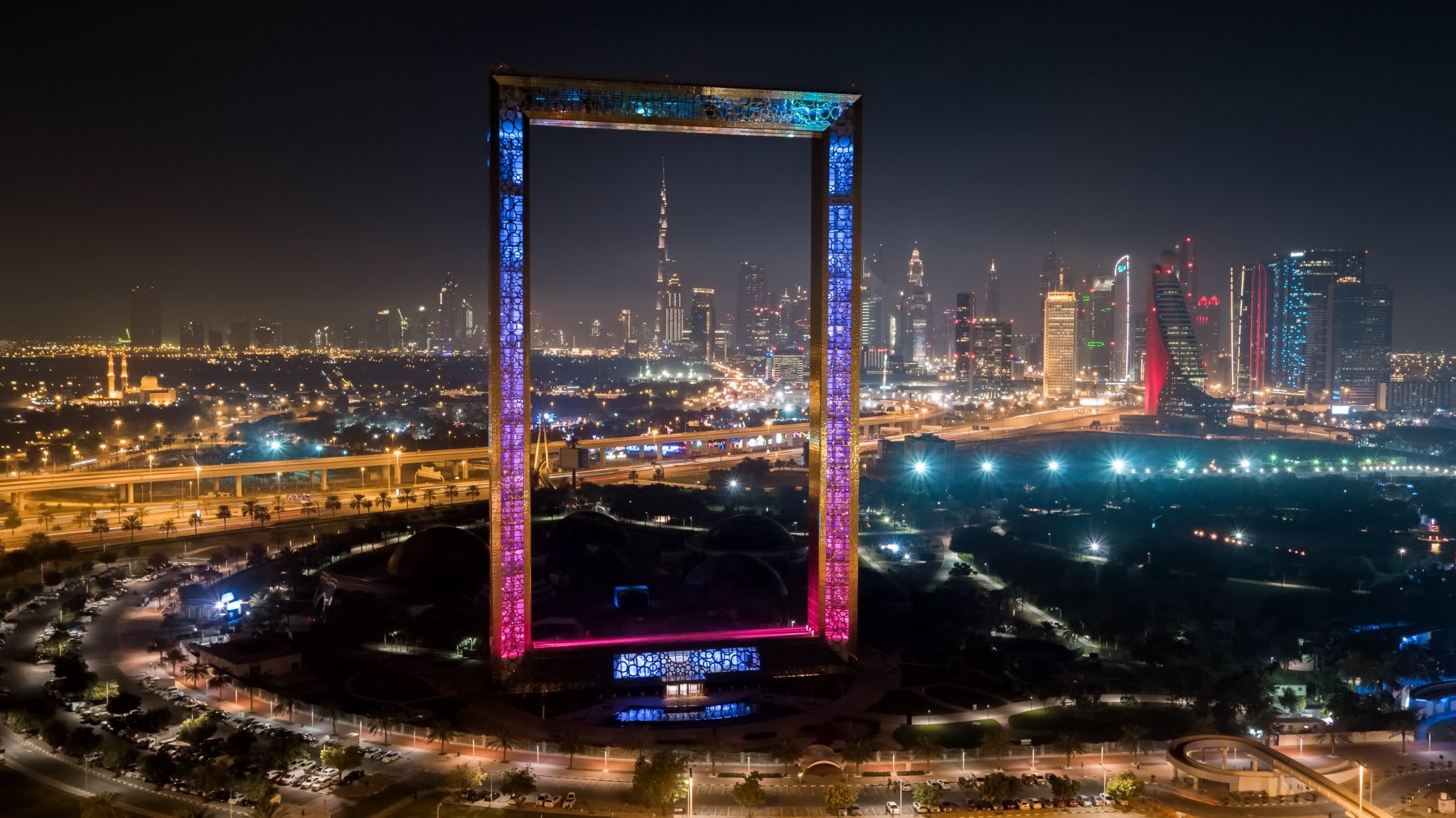 Recently, Dubai added yet another Guinness World Record title to its hat. One of the Dubai attractions, Dubai Frame has entered the Guinness World Record title for being 'the largest building in a shape of a picture frame."
If you haven't visited the Dubai Frame yet, now will be a good time to do so.
Offering stunning panoramic views of old and Dubai from its 150-meter-high observation deck, the frame bridges the city's past, present and future.
Other Guinness World Record titles include:
LONGEST HANDMADE GOLD CHAIN: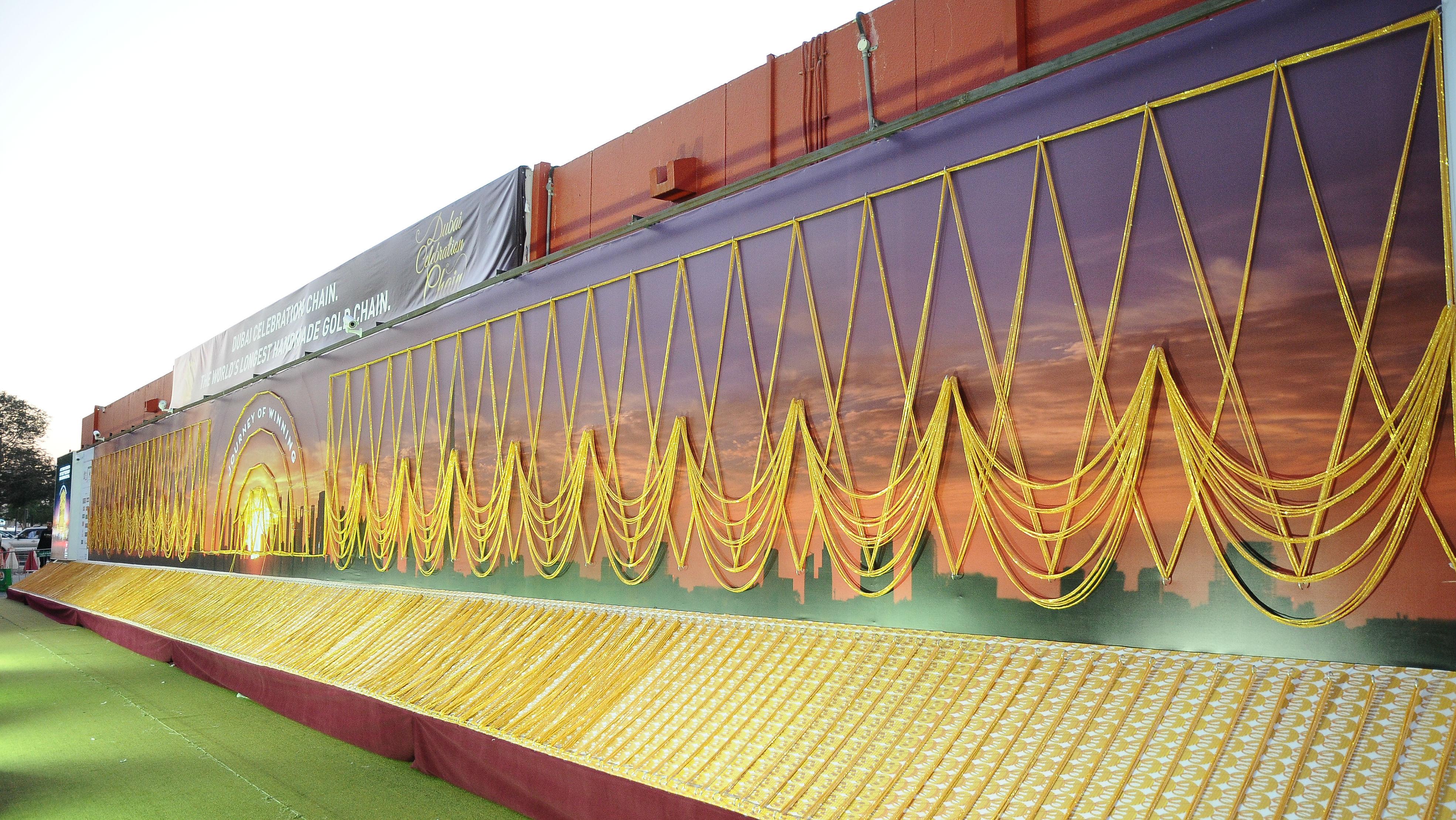 Known as the 'Dubai Celebration Chain', this 22 carat gold-record breaking chain was created to celebrate the 20th anniversary of Dubai Shopping Festival (DSF), It was created by the Dubai Gold and Jewelry Group (DGJG) in association with the Dubai Festivals and Retail Establishment (DFRE). The never-ending was a whopping 5 Kilometers long and weighted upto 240 Kgs. Having 4 million links, it took 100 craftsmen over 45 days to create this treasure
MAXIMUM NUMBER OF PEOPLE FROM DIVERSE NATIONALITIES: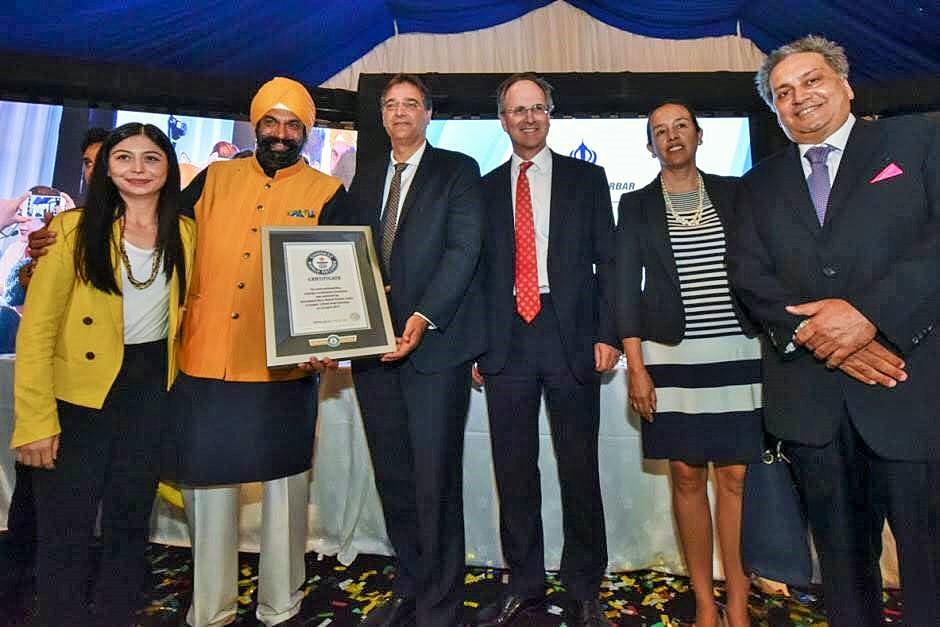 With the year 2017 declared as the Year of Giving, a Sikh temple in Dubai served 600 people from 101 countries free continental breakfast. The good cause was titled 'Breakfast for Diversity' went on for an hour and people wore their traditional outfits.
WORLD'S TALLEST CHOCOLATE SCULPTURE: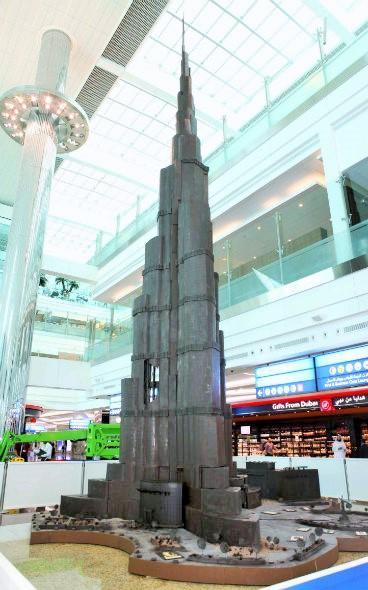 Unveiled at Dubai International Airport in 2014, this one of a kind was in the shape of Burj Khalifa! Created by Andrew Farrugia from Malta, this tasty replica stood 13.52 meters tall and was made up of 500 tonnes of chocolate cubes. The cubes were flown to Dubai in 500 separate boxes and had to be handled with special care as they were prone to breaking. 
WORLD'S LARGEST INDOOR THEME PARK: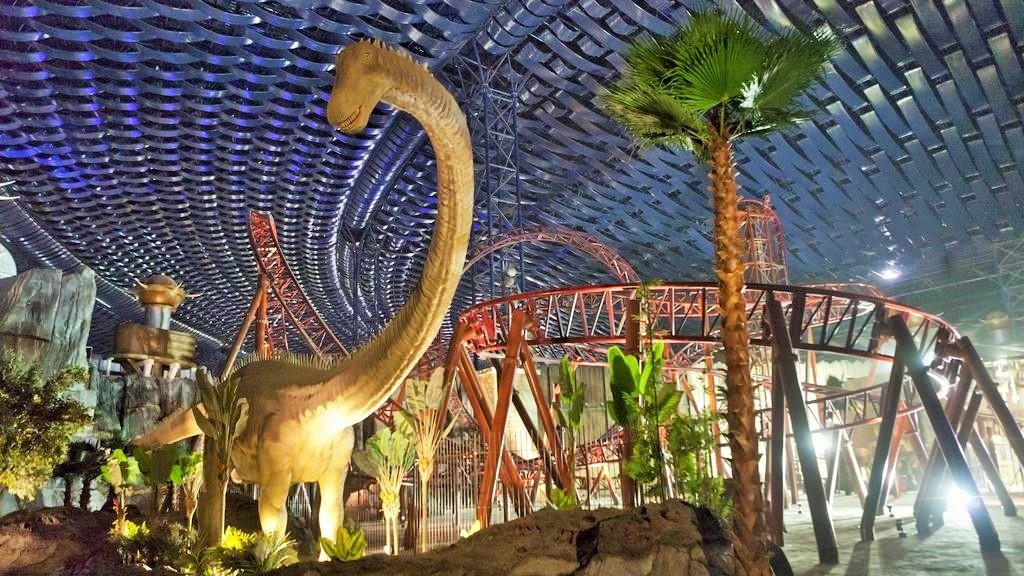 A whopping 1.5 million square feet big, IMG Worlds of Adventure houses a haunted hotel, a 12-screen multiplex cinema and 5D movie showings. Hardly surprising it became the largest indoor theme park in the world!
WORLD'S LONGEST PAINTING: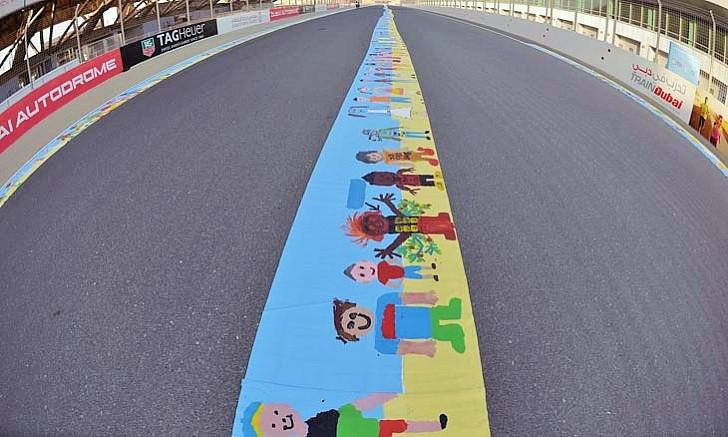 Aimed at raising awareness about Autism with an artwork measured about 10,850 m, Al Tayer Group (UAE) partnered up with the non-profit organization "Dubai Autism Centre" to organize a record-breaking campaign in 2015. About 20,000 students aged 2-18 from all over UAE were invited to participate in the good cause and help create the longest painting ever made.
World's Tallest Building: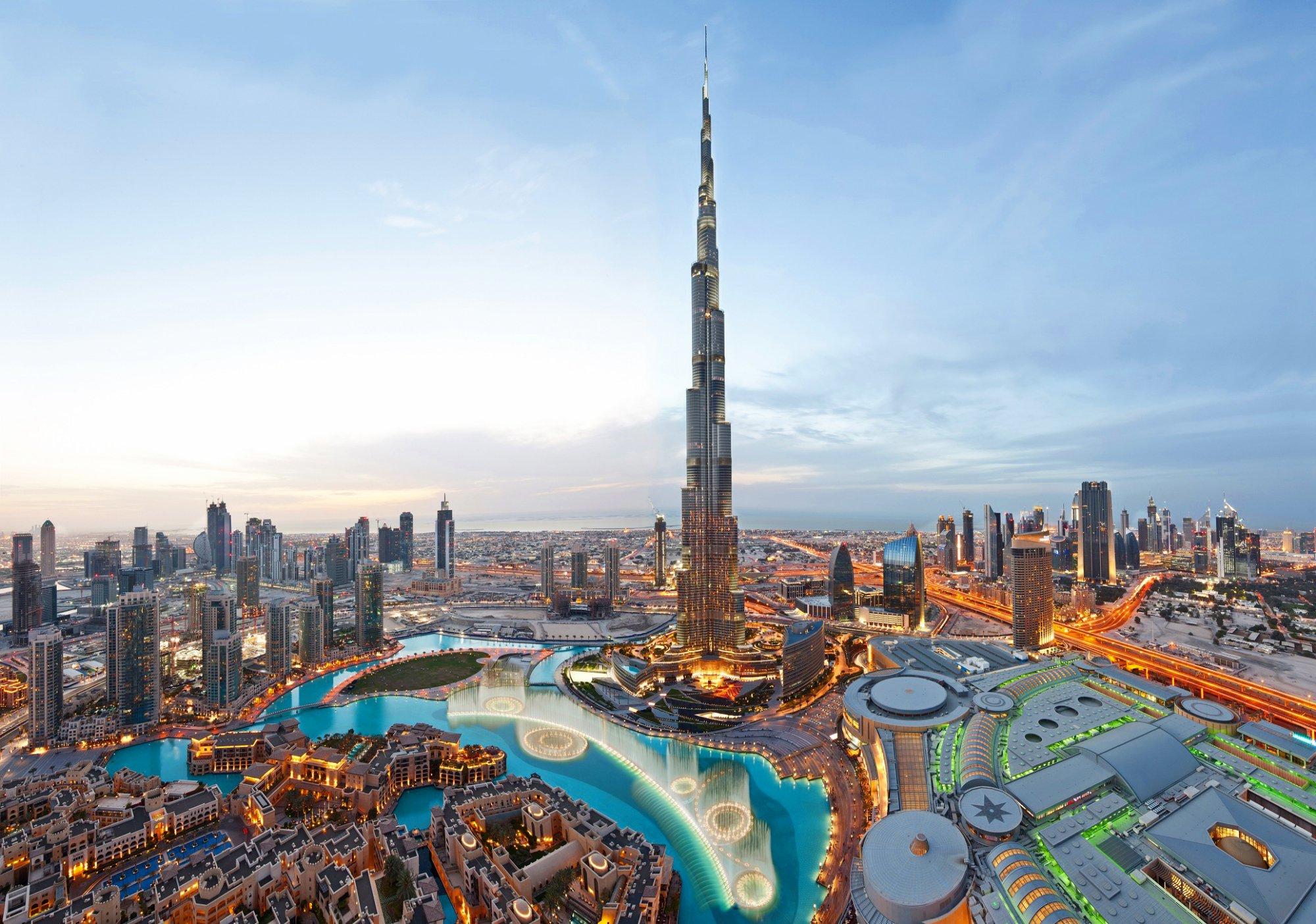 Burj Khalifa, the highest building on the planet took 12,000 workers spent 22 million man-hours to built the mega-structure. The tallest has also bagged world records of its own. Including the world's highest electrical substation (on the 155th floor), the highest number of stories in the world (over 160)  and, evidently, the record for the elevator with the longest travel distance.
THE LARGEST SYNCHRONIZED CAR DANCE: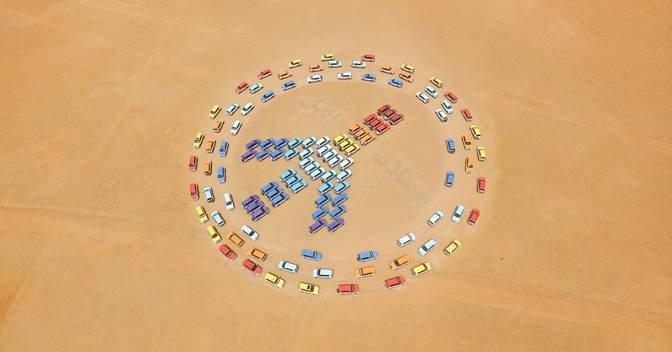 Forming an animated peace sign, 121 cars created the formation in the UAE's desert on 24th July 2015. The title was achieved by PEPSICO, IMPACT BBDO, SWERVE ENTERTAINMENT AND INSA (all UAE)
WORLD'S BIGGEST SHOPPING MALL:
With over five million people coming through the doors every month, Dubai Mall is a staggering 1,124,000 square meters in size with everything available under one roof. Not surprising at all that it's the largest on Earth.
LARGEST GATHERING OF PEOPLE WEARING HELMETS: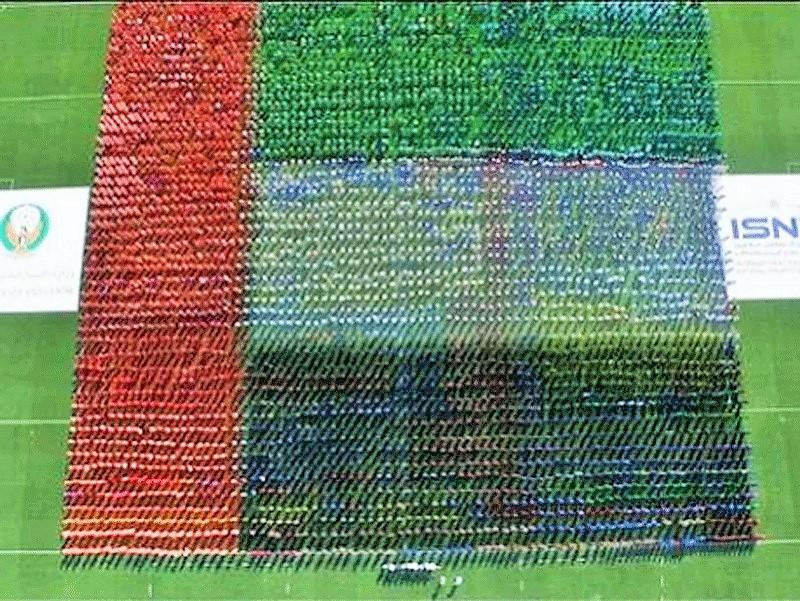 The title was achieved by Ministry of Interior (UAE) at Baniyas stadium, in Abu Dhabi, on 13 March 2016. The gathering summed up a total of 3,929 students of the police academy wearing UAE flag colour helmets to create a formation of UAE flag
THE LARGEST ORIGAMI MOSAIC: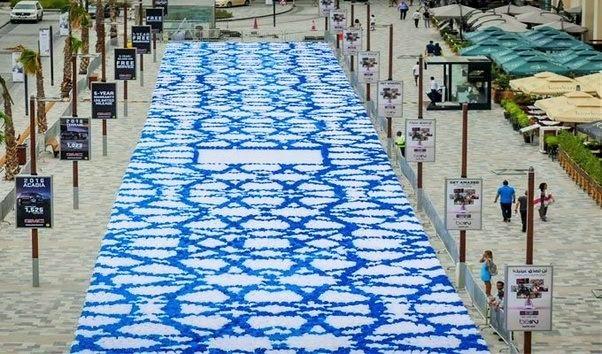 The title was achieved at an event organized by the Dubai Properties at Jumeirah Beach Residence, Dubai, on 14 April 2016. It measured 1,090.98 m²
HEAVIEST BAG OF RICE: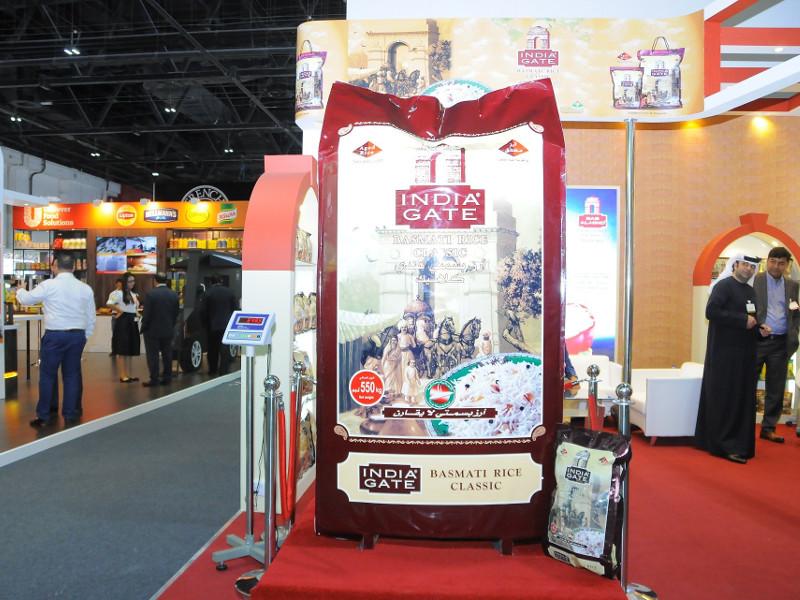 Weighing 550 Kgs, India Gate company bagged the title at Gulfood 2016, in Dubai, on 22 February 2016. The record was achieved when the bag was filled in a day at a location in Al Quoz.
THE FATEST POLICE CAR IN SERVICE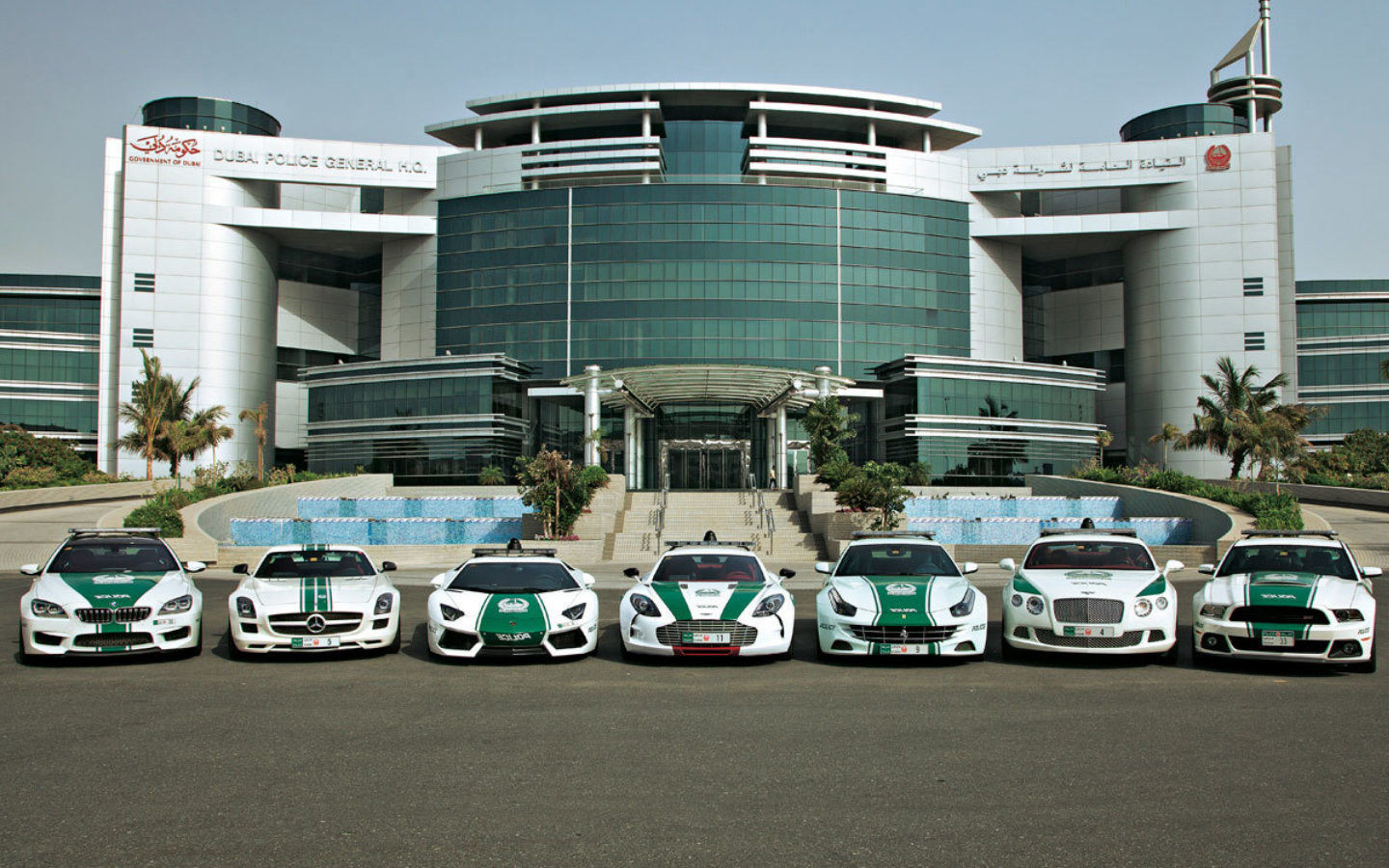 Are we surprised? I don't think so. The Dubai Police were presented a Guinness World Record back in the year 2016 for having the fattest police cars in service, in their fleet of supercars. One of the luxury vehicle in the Dubai Police fleet is Bugatti Veyron. With an unbelievable top-speed of 407 km/h and a 1000-horsepower, 16-cylinder engine, this supercar can go from 0 to 97 km/h in just 2.5 seconds. Other cars in service include Lamborghini Aventador, Bentley Continental GT and Ferrari FF.